4
Sunday, October 31st, 2010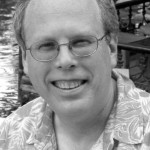 Daniel Dahl, 52, passed away unexpectedly at his home on October 28, 2010. Loving father and husband, he will be missed by all who knew him.
Dan is survived by his wife, Xiaorong "Rose" Dahl; daughter, Angela Dahl; brother, Mike Dahl; sister, Kathy (Butch) Kerwin; mother, Ruby Dahl and many friends and relatives.
Dan enjoyed traveling, being outdoors, music and spending time with his family.
Dan's life will be celebrated on Tuesday, November 2, at 11:00 am, at St. John's Lutheran Church, 301 Eighth Avenue Northwest, Kasson, with Pastor Arne Jessen officiating. Visitation without reviewal will be held from 10:00-11:00 am, followed by the service and luncheon.
In lieu of flowers, the family prefers memorials.
Click Here to Leave a Comment
Posted in Obituaries |