1
Sunday, November 28th, 2010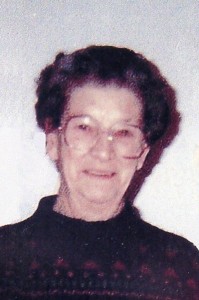 Loretta M. Ruport of Mantorville, Minnesota and recently of Golden Living East Nursing Home in Rochester, MN passed away on November 27, 2010 at the age of 91.
She was born on February 22, 1919 to Chris and Hazel (Dovarch) Corfits. She grew up in Rochester, worked in Plainview and married William Ruport on July 17, 1938. They made their home in Mantorville for many years. Mr. Ruport passed away on August 3, 1977.
Loretta was employed by the US Postal Service in Mantorville and Rochester for many years. She was a member of the Mantorville VFW and enjoyed hobbies of crocheting and fishing.
She was preceded in death by her husband, one brother, 3 half-brothers and 5 step-brothers.
Funeral services will be held on Wednesday, December 1 at 1:00 PM at the First Congregational Church, 515 Walnut Street, Mantorville, MN with Pastor Brian Egelston officiating. Friends and family may visit at the church one hour before the service on Wednesday. Burial will be in Evergreen Cemetery, Mantorville.
Click Here to Leave a Comment
Posted in Obituaries |