3
Monday, June 20th, 2011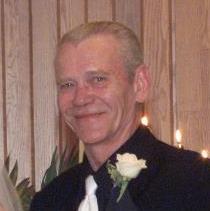 Thomas E. Forland, age 64, died Saturday, June 18 at St. Mary's Hospital in Rochester. A memorial service will be held at 11:00 am, Wednesday, June 22, 2011 at Mt. Sion Lutheran Church, 502 – 1st Avenue SW, Kasson, with Pastor Lyle Aadahl officiating. Visitation will be one hour prior to the service Wednesday at the church. The burial will be at Maple Grove Cemetery in Kasson at a later date.
Tom was born on September 16, 1946 in Kasson, MN to Lewellyn (Spud) and Marjorie (Holliday) Forland. He graduated from Kasson-Mantorville High School in 1964. On March 21, 1970, he married Margaret Fuchs in Byron, MN. They became parents to one daughter.
Tom served in the Army Reserve from 1968-1972. He was a member of American Legion Post 333 in Kasson and the National Rifle Association. He was an avid sportsman who enjoyed hunting, fishing, motor sports, recreational target shooting and competitive muzzle-loading tournaments.
Survivors include his wife, Margaret of Byron; daughter, Chellyne and son-in-law, Jesse Hoeppner of Rochester; sisters, Sharill and brother-in-law Jon Block of Warden, Washington and Debra McGowan of Delano, Minnesota. He was preceded in death by his mother and father.
In lieu of flowers, the family prefers memorials which they will distribute according to their wishes at a later time.
Click Here to Leave a Comment
Posted in Obituaries |