3
Mary Jean Pelinka ~ Farmington
July 11th, 2011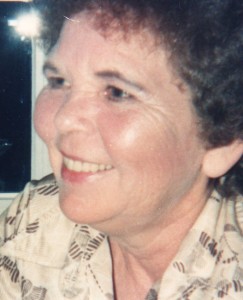 Mary Jean Pelinka, 70, a long time resident of Rochester and Ryans Bay, died at Trinity Care Center in Farmington, MN on Saturday, July 9, 2011.
Mary was born June 15, 1941 in Prescott, AZ to Leonard and Irene (Shores) Inman. The family relocated to Plainview, TX when she was a youth. Mary graduated from Plainview High School in 1959. Following high school, Mary moved to Minnesota where she met Donald Pelinka; they married in 1964. Don and Mary owned and operated Pelinka Auto Body in Rochester until 1980. Later Mary worked at Textile Care until retiring. After retiring, Mary enjoyed traveling and seeing the sites of the U.S.; she loved the Old West.
Mary is survived by a daughter Tracy (Shawn) Timm of Farmington, MN; grandchildren Melissa Knudson of Rochester, Royce Knudson of Rochester, Brandon Knudson of Farmington, Kyeth (Cindy) Timm of San Diego, CA, and Kilah (Jaime) Galvan of Bloomington, IN; great-grandchildren Olivia Timm and Halloway Galvan; a brother Norris Inman of Las Vegas, NV and a sister Glenda Campbell of Arizona.
Mary was preceded in death by her parents, her step-mother, Kempt Brasker, her husband, a daughter Christine, brothers Robert Inman and Richard Inman and a sister Florence Longeway.
A private graveside service will be held Wednesday, July 13, 2011 at 11:00 am at Oakwood Cemetery, Rochester, MN.

This entry was posted on Monday, July 11th, 2011 at 5:30 pm and is filed under DibbleFuneralHome.
You can follow any responses to this entry through the RSS 2.0 feed.
You can leave a response, or trackback from your own site.