16
Saturday, September 10th, 2011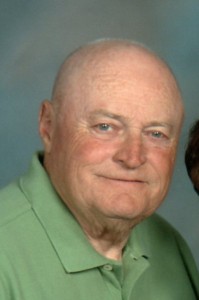 William B. "Bill" Enzenroth, 75, of Mantorville, died Saturday, September 10, 2011 at St. Mary's Hospital.
William B. Enzenroth was born April 7, 1936 to Bernard and Blanche Enzenroth of Mineral Point, Wisconsin. He grew up in Mineral Point and had many friends who he enjoyed playing football with. He graduated in 1954 from Mineral Point High School.
In 1956, he married the love of his life, Hazel Williamette, and they shared 55 years of life together. They had four children, Cynthia (Lou) Bernier of Apple Valley, MN, Michael Enzenroth and Catherine (Lamar) Eidem of Rochester, MN, and Stacey (Brad) Dohrmann of Fountain, MN. They had six grandchildren; Morgan Ramer, Brandon Eidem, Whitney, Jordan and Paige Dohrmann, and Louis Cole Bernier. He also had many nephews and one niece.
Bill and Hazel lived in many places during their married life; including Minneapolis, Albuquerque, NM, Oshkosh and Neenah, Wisconsin, Kasson and Mantorville. He worked at 7-Up Bottling Company for 17 years and Pepsi-Cola Bottling Company for 25 years in marketing/sales.
Bill enjoyed spending time with his family and friends, golfing, watching football and afternoon coffee with the guys. He was a very active member of Holy Family Catholic Church and the Senior Citizen Center in Mantorville and did volunteer work for both.
He was preceded in death by his son, Michael, his parents, his brother, John and sister, Janet.
The funeral will be held Friday, September 16, 2011 at 11:30 AM at Holy Family Catholic Church, 1904 North Mantorville Avenue, Kasson, MN. Visitation with the family will be held one hour before the funeral. Burial will be at St. Margaret's Cemetery, Mantorville, MN.
Click Here to Leave a Comment
Posted in Obituaries |