0
Saturday, November 19th, 2011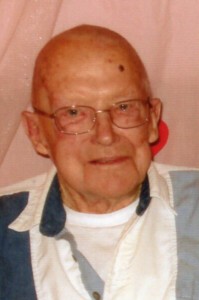 James H. "Barney" Strain, 88, died Thursday, November 17, 2011 at Fairview Care Center in Dodge Center, Minnesota. A memorial service celebrating Barney's life will be held at 2:00 pm on Monday, November 21, 2011, at The United Methodist Church, 501-First Ave NW, Byron, MN, with Pastor Sharon Nelson officiating. Friends may call at the church one hour prior to the service.
Barney was born August 11, 1923 in Kalmar Township, Olmsted County, Minnesota to Allen and Leona (O'Brien) Strain. On September 26, 1943, he married June McKay. He farmed and milked Guernsey cattle all of his life in Kalmar Township. Barney was a clerk in Kalmar Township for 30 years, a member of the Zumbro Valley Grange, and a long time 4-H leader.
He is survived by sons, Allen (Nancy) of Phillips, WI, Dean (Vicki) of Racine, MN, and Dallas (Brenda) of Rochester, MN; brothers, Jerry (Lorraine) of Gillman City, MO, Rollo (Betty) of Byron, MN, and Tom (Mary Jo) of Millville, MN; sisters, Marcella Bale, Rosemary Lutzi, Alyce Deyoung, all of Rochester, MN and Pat (Chuck) Molde of Rock Dell, MN; 10 grandchildren and 27 great-grandchildren. Barney was preceded in death by his wife, June, and two brothers and one sister.
The family wishes to express special thanks to all of the wonderful staff at Fairview Care Center in Dodge Center. Memorials are preferred to The United Methodist Church of Byron, Fairview Care Center or Seasons Hospice.
Click Here to Leave a Comment
Posted in Obituaries |