34
Thursday, December 29th, 2011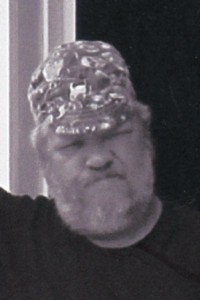 Maynard Dean Swanson, 49, of rural Kasson passed away December 28, 2011. He was born November 22, 1962, to Gerald and Wanita (Olson) Swanson in Rochester, MN. On March 30, 1981, he married Dawn Boyum at South Zumbro Lutheran Church in Rock Dell, MN.
He worked in construction at Swenke Company for many years. He then became partners in S & S Auto Salvage of Hayfield, MN, with his brother, Bernie. Maynard loved racing, fishing, working and most of all his grandson, Brody.
He is survived by his wife, Dawn of Rural Kasson; son, Bobby of Kasson; daughters, Karina Swanson of Kasson and Danielle (Keith Erickson) of Millville, MN; grandson, Brody Swanson; brothers, Don (Deb) Swanson, Bernie (Tammy) Swanson, Jeff (Amy) Swanson, and Scott (Alisia) Swanson; sister, Lori Stenhoven; step-father, Wally Emholtz and many nieces and nephews. Maynard was preceded in death by his parents.
Friends may call at Dibble Funeral Home, 213 West Main St., Kasson, MN on Monday, January 2 from 3:00-8:00 pm. There will be no reviewal or funeral service.
In lieu of flowers, the family prefers memorials to The American Heart Association.
Click Here to Leave a Comment
Posted in Obituaries |