0
Tuesday, March 27th, 2012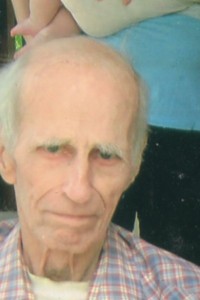 Orville George Amundson, 89, of Byron, MN died March 25, 2012 at St. Mary's Hospital, Rochester, MN. Orville was born February 14, 1923, to George and Ella Amundson on a farm in Salem Township. He farmed on the family farm near Salem for many years before retiring to his home in Byron. He enjoyed gardening and dancing.
Orville is survived by his sisters, Amanda Larsen of Byron and Eleanor Staplekamp of Kasson and many nieces and nephews. He was preceded in death by his parents.
Funeral services will be Saturday, March 31, 2012 at 11:00 am at East St. Olaf Lutheran Church, 6200 Cty Rd 3 SW, Byron, MN with Pastor Darby Lawrence officiating. Friends may call at the church one hour prior to the service. Burial will be in the East St. Olaf Cemetery. In lieu of flowers, the family prefers memorials to the church or to the charity of the donor's choice.
Click Here to Leave a Comment
Posted in Obituaries |