198
Monday, April 30th, 2012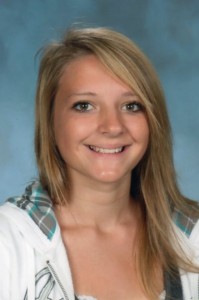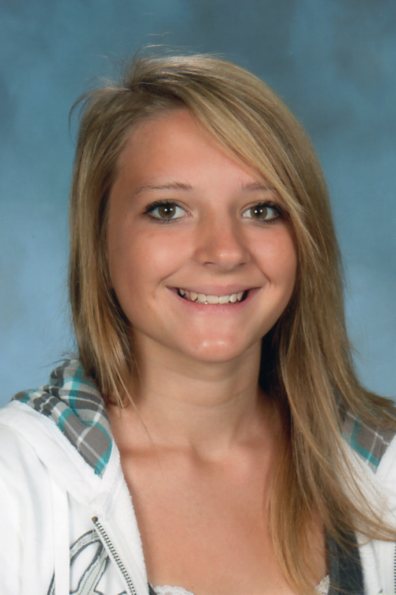 Rachel Dee Ehmke, age 13, of Mantorville, passed away Sunday, April 29, 2012 at St. Mary's Hospital, Rochester, MN.
Rachel was born on July 14, 1998 in Rochester to Rick and Mary (Tollefson) Ehmke. She lived in Mantorville and attended school at Kasson-Mantorville. Rachel was currently in the 7th grade.
Rachel was baptized at St. Peter's Episcopal Church in Kasson and attended church and Sunday School there.
Rachel loved sports, was involved in volleyball and basketball and in past years had enjoyed playing soccer. Rachel enjoyed being creative and usually had some artwork next to her or in her hands that she was designing. She loved the outdoors and could often be fround exploring the woods and the pond, trying to catch tadpoles or making a safe haven for the ants. When not on foot, one of Rachel's favorite things to do was to take the cart for a ride in the woods and spend hours driving around with her friends…and then making her stop at Grandma Dee's house for candy and the hot tub.
Rachel loved the water and spent many summer weeks with her family on Lake Kabetogama. She enjoyed swimming and tubing and hanging out with friends. She loved sitting around the campfire and watching scary movies. She was always listening to music and enjoyed reading books. Rachel also enjoyed the winter snow and spent her time sledding and snowmobiling. She loved hanging out with her dog Max and made sure he never went hungry by giving him half her meal most of the time. Rachel also spent some of her time working for her Mom at KMTelecom.
Rachel had a beautiful smile and a precocious spark in her big brown eyes. She was shy to those she didn't know and outgoing, kind and funny to those who knew her best.
Rachel is survived by her parents, Rick and Mary Ehmke; brothers, Jonathan at home and Derek (Ashley) Ehmke of Rochester; sister, Brittany Ehmke (Zeb Henaman) of Austin; grandparents, Jon & Dee Tollefson of Mantorville and Sharon Ehmke of Waltham; aunts, Beth Tollefson of Mantorville and Lisa Musolf of Waltham; uncles, Jeff Ehmke, Mike (Michelle) Ehmke, both of Waltham, and Paul Tollefson of Tacoma, Washington; nephews Gabe Henaman of Austin and Braxton Ehmke of Rochester and niece, Alivja Henaman of Austin. Also surviving are Rachel's bonus mom's, Julie Buck and Diane Uehling, both of Mantorville. Rachel is also survived by best friend, Faith Briggs, along with numerous cousins and an abundance of friends.
She was preceded in death by her Grandfather, Leonard Ehmke.
Visitation with friends and family will be held on Thursday, May 3, from 4:00-7:00 pm at St. John's Lutheran Church in Kasson. Funeral services will be held on Friday, May 4 at 11:00 am at St. John's Lutheran Church with Fr. Colin Maltbie of St. Peter's Episcopal Church, Kasson, presiding.
Memorials to the family will be used to set up a fund to be used towards the prevention of bullying.
Click Here to Leave a Comment
Posted in Obituaries |