1
Saturday, July 28th, 2012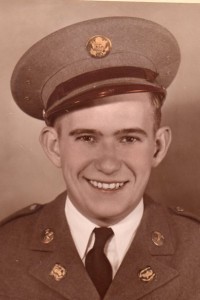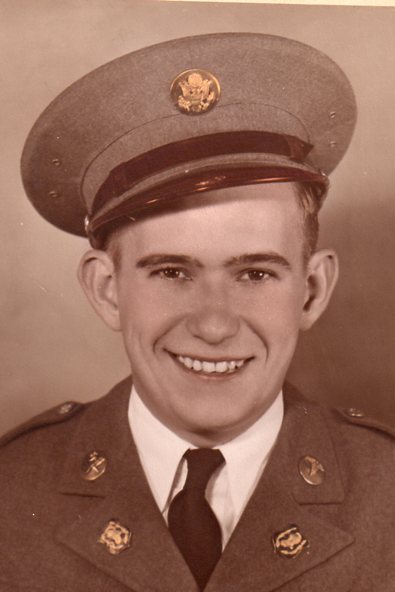 Chalmer "Chuck" Pedersen, 92, of Kasson died peacefully Thursday, July 26, 2012, at Langton Place Presbyterian Home in Roseville, MN.
Chuck was born January 30, 1920 in Dover, MN to Christian and Anna (Christensen) Pedersen. He married D. Arlene Peck on April 2, 1947. He served in the US Army 679th Medical Collecting Company in World War II. After his discharge from the service, he lived in St. Charles and worked at various jobs including farming, construction, and road maintenance until being hired by the Minnesota Highway Department in 1954 and moving to Rushford. He was employed by MN/Dot until his retirement in 1985. In October, 2007, Chuck and Arlene moved to Prairie Meadows Assisted Living in Kasson.
Chuck enjoyed woodworking, fishing and hunting. After retirement, he enjoyed driving the "old people", as he called them, to various appointments.
Chuck is survived by his wife, Arlene; sons, Larry (Ruth) Pedersen of Kasson and Lee (Sheryl) Pedersen of Omaha, NE; daughters, Tarrie (Bruce) Schmoll of Claremont, and Sharrie (Daniel) Gronewold of Champlin; brother, Milo (Viola) Pedersen of Fargo, North Dakota; sisters, Della (Harvey) Kottke of Mankato and Darlene (Myron) Grills of St. Louis, Missouri; six grandchildren and four great-grandchildren. He was preceded in death by his parents and four brothers, Christian, Victor, Martin and Elry.
A funeral service will be held at 11:00 am on Tuesday, July 31, 2012 at First Presbyterian Church, 101 – 6th Avenue NW, Kasson, with the Reverand Clint Patterson officiating. Burial with military honors will be at Fort Snelling National Cemetery at a later date.
Visitation will be Monday, July 30, 2012 from 6:00-8:00 pm at the funeral home in Kasson and at the church on Tuesday one hour prior to the service.
The family prefers memorials be directed to them and they will distribute later according to their wishes.
Click Here to Leave a Comment
Posted in Obituaries |