0
Monday, October 8th, 2012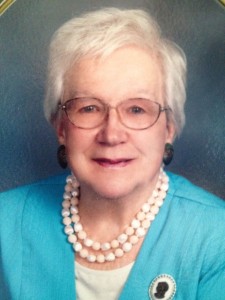 Helen Anna Tripp passed away peacefully at her home on Saturday, October 6, 2012.
Helen was born August 11, 1925 in Claremont, MN to August and Ada Batzel. She married Luvern Tripp at The Little Brown Church in Nashua, IA on March 20, 1948 and celebrated many happy years of marriage.
Together, Helen and Luvern owned and operated Tripp Construction where Helen assisted with bookkeeping. She also worked for many years at the Hubbell House in Mantorville. In her spare time, Helen enjoyed painting ceramics, reading the bible, and daily visits from her son, Larry. She was a longtime member of St. John's Lutheran church and attended services regularly.
Survivors include three children, Neil (Myrna) Tripp of Lakeland, FL, Larry Tripp of Mantorville, MN and Karen Tripp of Houston, TX; three grandchildren, Sandra, Dean and Nathan; five great-grandchildren, Steven, Dakota, Mason, Reese and Delaney; one brother, Kenneth Batzel; and one sister, Grace (Peter) Maier. She was preceded in death by three brothers, Arno (Jack) Batzel and two who died in infancy; sisters, Lucille Shifer, Lois Gerber, Jeanette Berg, Eva Mason, Dottie Weatherly, and Rena Giesler. Blessed be her memory.
There will be a visitation on Thursday, October 11, 2012 from 6:00-8:00 pm at Dibble Funeral Home, 213 W. Main St, Kasson, MN. A private service and burial will follow at Evergreen Cemetery in Mantorville a later date. Mrs. Tripp's body was donated to the Mayo Clinic for research according to her wishes.
Click Here to Leave a Comment
Posted in Obituaries |