1
Wednesday, January 30th, 2013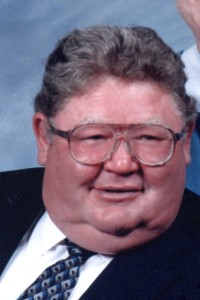 Daniel Harold Schandorff, born on June 16, 1944, died of natural causes on January 29, 2013 at St. Mary's Hospital.
Daniel served in the military during the Korean War. He was honorably discharged. Following his service, he had various types of jobs. But his favorite was working on the farm and assisting with church functions. He was born and raised here in Minnesota, spent 10 years in Texas, where he met his current wife, and returned home to be with his family 18 years ago. He was a family man who adored playing with his grandchildren.
His parents were Claude and Olga (Rubin) Schandorff. Dan is survived by his wife Sherral of Kasson, 4 children, Jane Elizabeth (Cleo) Schandorff-Coles of Georgia , Dan Schandorff of Stewartville, Casey Schandorff of Colorado, and Bonny Schandorff (Mike Olerich) of Denver, IA, 4 grandchildren, Elisabella Raum, Daniel Phillip Coles, Sofia Schandorff, and Elizabeth Raye Coles, his sister Catherine Hanenburger of Kasson, and 5 brothers, Claude "Red" Schandorff of Dodge Center, Gerald (Audrey) Schandorff of Rochester, David (Carol) Schandorff of Wilmar, Russell (Gail) Schandorff of Stewartville, and Terry (Carolee) Schandorff of Kasson. Daniel was preceded in dead by his parents, 2 sisters, 1 brother, and 4 nephews.
There will be a Memorial Service at First Congregational Church, 515 Walnut Street, Mantorville, MN on Saturday, February 2nd at 2 PM with Pastor Brian Egelston officiating. Visitation will be one hour prior to the service at the church.
Click Here to Leave a Comment
Posted in Obituaries |