2
Sunday, February 17th, 2013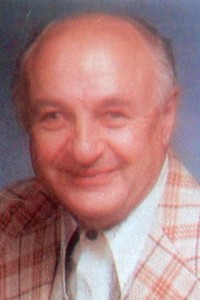 Darrell Phillip O'Brien, 82, formerly of Kasson, MN passed away Wednesday, February 13, 2013 at Fairview Care Center in Dodge Center, MN.
He was born June 27, 1930 in Kasson, MN and graduated from Kasson High School.
Darrell was a long time active member of St. John's Lutheran Church in Kasson where he loved helping with Sunday School and singing in the choir. He lived each day to the fullest; always finding good.
He was preceded in death by his parents, Jack and Josephine as well as his brother, Bob, and his sister, Shirley (Tews).
A family memorial service will be held in the Fireside Room at St. John's Lutheran Church, 301 – 8th Ave NW, Kasson, MN on Friday, February 22 at 1:00 pm with Pastor Randy Fett officiating. Visitation will be one hour prior to the service at the church. There will be no reviewal.
In lieu of flowers, the family prefers memorials to the church.
Click Here to Leave a Comment
Posted in Obituaries |