10
Sunday, March 24th, 2013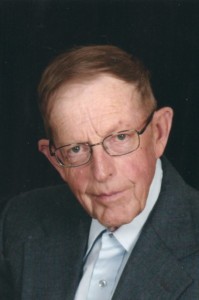 The services for Kenneth M. Phelps will be held at 10:30 am, Wednesday, March 27, 2013 at St. Francis of Assisi Catholic Church, 1114 – 3rd Street SE, Rochester, MN with Fr. Mark McNea officiating. Burial will be at the Grandview Memorial Gardens immediately following the service. Military graveside services will be conducted by the Kasson American Legion and the Mantorville VFW. Visitation will be Tuesday, March 26 from 5:00-7:00 pm at Dibble Funeral Home, (507)634-2331, 213 W. Main St., Kasson, Minnesota and one hour prior to the service at the church. There will be no reviewal.
Ken passed away peacefully in his sleep on Saturday morning, March 23, 2013 at St. Mary's Hospital. He was born on March 6, 1936 to Maynard and Josephine Phelps. He graduated from Kasson High School in 1954, and attended Austin Community & Technical School. He served in the US Navy aboard Kearsarge Carrier, worked for IBM for 10 years and managed his own business, Rochester Tool & Cutter Grinding, for 46 years.
He enjoyed watching his grandson, Justin, play hockey and baseball, winters in Florida, summer weekends at their cabin in Wisconsin, going to stock car races and spending time with his grandchildren. He is survived by his wife of 52 years, Jane; three children, Janell Nelsen (Eric) of Chicago, Jack Phelps (Kris) of Kasson, and Cheryl Goldberg (Ken) of Chicago. He is also survived by seven beloved grandchildren. He was preceded in death by his son, Charles (Chuck) Phelps, his parents and his brother, Wayne.
The family prefers memorials to Parkinson Research and Mayo Clinic Hospice Care in lieu of flowers.
Click Here to Leave a Comment
Posted in Obituaries |