6
Wednesday, October 23rd, 2013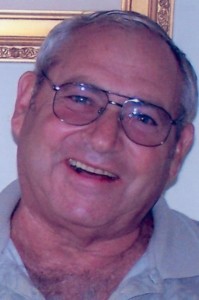 Alan W. Benfield, 75, passed away Sunday, October 20, 2013 at Seasons Hospice in Rochester surrounded by family.
Alan was born May 6, 1938 in Santa Monica, California to Kenneth and Christina Benfield. He graduated from El Segundo High School in 1956. He served in the US Army from 1962 to 1964. In California, he worked as a machinist. He married Sandra Hanson on December 4, 1965 at St. John's Lutheran Church in Kasson. After 23 years of working for the Kasson-Mantorville School District, he retired as head maintenance in 2000.
He is survived by his wife Sandy, a daughter Stacy and grandson Alexander of Rochester, sister Janet (Don) Diem of Rancho Palos Verdes, California , father-in-law Roger Hanson of Kasson, brothers-in-law and sisters-in-law Mark and Darlene Hanson, Craig and Karen Hanson of Kasson, Diane Hanson of Coon Rapids, Don Diem of Rancho Palos Verdes, California and Pat Benfield of Fountain Valley, California, nine nieces and nephews, and special neighbors/friends Rick, Darla and "Rick's kids" Kellen, Ryan and Kaden Enright. He was preceded in death by his parents and a brother Ken.
Al enjoyed woodworking, making and refinishing furniture, gardening, yard work, watching his grandson play sports, fishing, hunting with brothers-in-law Mark and Craig and sister-in-law Karen, vacationing in northern Minnesota, and reminiscing about his ocean adventures. He was extremely creative, innovative, and a true master "improviser".
Memorials may be directed to Seasons Hospice, American Cancer Society or a charity of donor's choice.
A private memorial service is planned.
The family wishes to thank the staff and volunteers at Seasons Hospice for all of their care and support.
Dibble Funeral Home & Cremation Services assisted the family in arrangements. Online condolences may be made at www.dibblefuneralhome.com.
Click Here to Leave a Comment
Posted in Obituaries |