2
Saturday, May 24th, 2014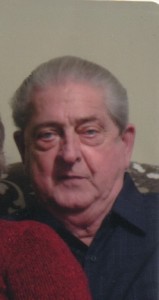 James Glenn Olson passed away at his home on Friday, May 22, 2014, surrounded by his family. He was born to Glennes & Eileen (Barth) Olson on November 3, 1943 at their home in Pine Island, Minnesota.
Jim grew up on a farm and attended school in Pine Island. On September 25, 1965 he married Mary Lee Mann at St. Paul's Catholic Church in Zumbrota, MN. They lived in Pine Island for 25 years before residing in Kasson. Jim retired from Bob Braaten Construction, ending a long career as a truck driver.
He is survived by his wife, Mary Lee; son Tracy (Kris) Olson of Byron; daughters Laura (Todd) Eggler of Kasson and Lisa (Wayne) King of Pine Island; grandchildren James (Alexis) Olson and Hunter Olson, Larissa & Maria Eggler, Tessa & Stephny King; great-grandchildren Hannah, Leila, Tate and Trent; brothers Dean (Jan) Olson of Crescent City, CA and Lynn (Sandy) Olson of Cripple Creek, CO; and sisters Roxanne (Wally) Bray of Apache Junction, AZ and Kabrie (Jim) Miller of Pine Island, MN.
He was preceded in death by his parents Glennes & Eileen, brother Chuck Olson and granddaughter Jessica King.
A memorial service will be held on Tuesday, May 27, 2014 at 11:00 AM at The Church of the Holy Family, 1904 North Mantorville Avenue, Kasson, MN with Fr. Paul Surprenant officiating. Visitation will be at the church from 9:00-11:00 AM the day of the service. There will be no reviewal.
Click Here to Leave a Comment
Posted in Obituaries |