0
Sunday, July 27th, 2014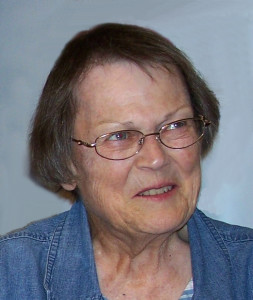 Nancy Brannan passed away July 25, 2014 at Field Crest Care Center in Hayfield at the age of 74 surrounded by her family.   She was born Aug. 26, 1939 to Amos (Pete) and Marion (Hemingway) Kirkland in Mantorville Twp. She graduated from West Concord High School in 1957. Nancy married Cecil Brannan on Oct. 8, 1960 at the Kasson United Methodist Church. They lived in the Kasson area all their married life. Nancy worked in the Olmsted County Welfare office from 1957 until 1963, when she started her family and became a full time homemaker.
Nancy enjoyed getting together with family and friends. She also enjoyed working with her flowers and loved to bake, cook, and watch the birds. She was a member of the United Methodist Church in Kasson.
Nancy is survived by her husband, Cecil; two sons Michael (Bette) Brannan of Bloomington, MN and Kirk (Gina) Brannan of Rochester, MN; six grandchildren; three great grandchildren; and one       brother, Larry Kirkland of Byron, MN.      She was preceded in death by her parents and a brother, Robert Kirkland.
A funeral service will be held at 11:00 am on Wednesday, July 30th at the United Methodist Church, 801 – 5th Avenue N.W. in Kasson, with Pastor Joel Xavier officiating. Burial will be in Maple Grove Cemetery in Kasson. Visitation will be one hour prior to the service at the church. There will be no reviewal.                                                                                                                                                             Memorials may be given to the United Methodist Church of Kasson, or a place of your choice.
Click Here to Leave a Comment
Posted in Obituaries |