4
Tuesday, February 17th, 2015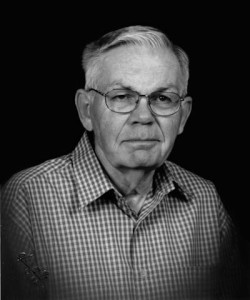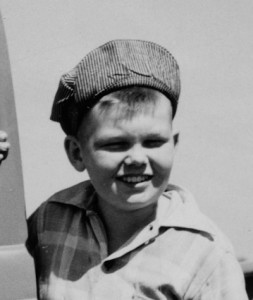 Edward Allan Highum 77, passed away peacefully at his home in Mantorville on February 14, 2015.

Edward was born September 12, 1937, in Minneapolis, MN, the son of Percival E. Highum and Alice (Groth) Highum. He grew up in the Twin Cities and Mantorville, MN. He attended and graduated from Kasson-Mantorville High School in 1955. Edward married Audrey Durst in 1959 at St. John's Lutheran Church in Kasson, MN.

He was employed by IBM from 1956 until his retirement in 1991 as a manufacturing engineer. He also taught drafting at the Rochester Technical College while employed at IBM. An avid construction toy collector, he enjoyed attending various toy shows, swap meets and construction equipment events. His passion for collecting began as a youth when his father owned a road construction company. Edward suffered a stroke in 1995, but did not let this slow him down. He and Audrey traveled the region and wintered in Las Vegas for a few years.

A life-long Mason, Edward recently received his 50-year membership pin from the Kasson/Mantorville Masonic Lodge. He was involved with the Osman Shrine Temple and was a Past President of the Rochester Shrine Club. He was also a member of the Scottish Rite. 

He enjoyed restoring antique toys and reading construction literature.

As a father, Edward completed many projects for his sons and enjoyed working outdoors as well as tinkering on projects for friends.

He will be missed.

Edward was preceded in death by his parents. He is survived by his wife Audrey, and sons Eric (Robin) Highum of Howell, MI, and Jay Highum of Rochester, MN. 

The funeral will be held at 11 a.m. Friday, February 20, at St. John's Lutheran Church (301 8th Ave NW) in Kasson, with the Pastor Nirmala Reinschmidt officiating. Burial will be in Evergreen Cemetery in Mantorville.

A visitation will be from 5 p.m. to 7 p.m. Thursday, February 19, at St. John's Lutheran Church (301 8th Ave NW) in Kasson, and one hour prior to the service at St. John's Lutheran Church.

Dibble Funeral Home is in charge of the arrangements and online condolences are welcome at dibblefuneralhome.com.
Click Here to Leave a Comment
Posted in Obituaries |