4
Sunday, March 29th, 2015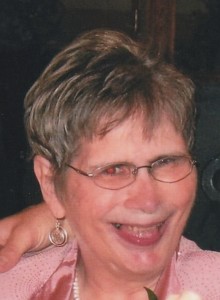 Glenda (Linda) Gail Anderson, 66, of Byron, passed away Friday, March 27 peacefully at home. She was born June 10, 1948, in West Bend, Iowa, the daughter of Glen and Evelyn Allen.

Glenda graduated from Adams High School with the Class of 1966. On February 17, 1968 she was joined in marriage to Gerald Anderson. In 1974, they moved to Byron, Minnesota. In 1969, Glenda started her career at the United States Post Office, serving in Austin, Rochester, Byron and West Concord. In 1984, she became Post Master at the Kasson Post Office and served there for 11 years.

In her spare time she enjoyed crafts, reading, making music and spending time with family and friends. In addition, she frequently volunteered her time with family and friends. In addition, she frequently volunteered her time to many organizations in the community. She also had a lifelong love of horses; she owned and cared for many horses during her youth.

She is survived by her husband, Gerald Anderson, of Byron; four children, Tracy (Renae) Anderson of Hayfield, Kris Kauffmann of St. Louis Park, Melanie (Steven) Zickrick of St. Charles and Michael (Tara) Anderson of Kasson; five grandchildren, Alex Anderson, Blake Anderson, Autumn Zickrick, Calvin Zickrick and Marissa Zickrick.

She was preceded in death by her father, Glen Allen, and mother, Evelyn Allen.

Funeral services will be held Thursday, April 2 at 2:00 pm at Christ Lutheran Church, 201 Frontage Road NW, Byron, MN with Pastor Steve Rheingans and Pastor Jack Friedli officiating. Visitation will be one hour prior to the service at the church. There will be no reviewal.

The family requests that memorial gifts be designated to the Poverello Fund at the Mayo Clinic. Memorials can be made online at www.mayoclinic.org/development or mailed to: Department of Development, Mayo Clinic, 200 First St SW, Rochester, MN ~ 55905.
Click Here to Leave a Comment
Posted in Obituaries |