0
Friday, August 28th, 2015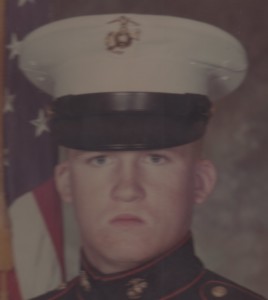 Mr. Donald Kenneth Swanson was born September 9, 1957, to Wanita and Jerry Swanson. Donald passed away at his home on Thursday, August, 27, 2015.

Donald graduated from Kasson-Mantorville High School in 1976; then served in the Marine Corps from 1976-1980. He enjoyed working at the farmer's market, stock car races, hunting, sports, the Outdoor Channel and collecting antiques and model cars. Don was a member of the Mantorville City Council.

He was preceded in death by his mother, father, one brother and two children. Survivors include his wife, Debbie Swanson; three step-daughters, Kaylee (Andy), Kimberly (Alan) and Korie (Jason) all from Mantorville; 10 grandchildren; brother Bernard (Tammy) Swanson of Kasson, MN; sister Lorraine (Bruce) Stenhovden of Rochester, MN; step-dad Wallace Emholtz; two half brothers, Scott and Jeff from Wisconsin and several nieces and nephews.

Funeral services will be held Tuesday, September 1, 2015 at 10:00 am at The First Congregational Church, 515 Walnut Street, Mantorville, MN with Pastor Brian Egelston officiating. Visitation will be one hour prior to the service at the church. Burial will be at Pilot Mound Cemetery in Rural Chatfield, MN.
Click Here to Leave a Comment
Posted in Obituaries |