1
Thursday, October 29th, 2015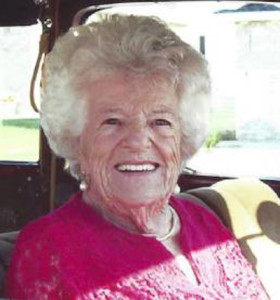 Maxine Harris, 101, a longtime resident in the Kasson-Mantorville area, died of natural causes Thursday, October 29, 2015, at her residence in Kasson.

The funeral for Maxine Ruth Harris will be at 11 a.m. Monday at the First Congregational Church in Mantorville, with the Rev. Brian Egelston officiating. Burial will be in Evergreen Cemetery, Mantorville.

She was born September 13, 1914, to Walter and Esther (Maxson) Stussy in Milton Township, Dodge County, Minnesota.  She attended country school, graduated form Mantorville High School, attended Winona Business School and  Teacher's College before working as a bookkeeper for Rochester Coop Oil, Wilson Cheese Factory, and for Stussy Construction.

On Feb. 27, 1937, Maxine married Vinton Curtis Harris in Rochester. From 1939 to 1980, they farmed in rural Mantorville. They moved to Mantorville. In 2001, they moved to Kasson. She was a member of First Congregational Church since the age of 14.  She enjoyed spending time with family, playing cards, playing organ for the church, gardening, cooking , avid fan of MN Twins and Timberwolves, and visiting with her Prairie Meadows family.

Survivors include Jacqueline (Charles) Moore of Worthington, Minn.,  Patricia Kivela of St. Paul  and  Jerald (Rosemary) of rural Mantorville; seven grandchildren; 17 great-grandchildren; and eight great-great grandchildren. She is also survived by sister-in-law Lorraine (Lloyd) Stussy. She was preceded in death by her husband, Vinton, two brothers, Donald and Lloyd, and a sister Irene.

Friends may call from 5 p.m. to 7 p.m. Sunday at the First Congregational Church and one hour before the church service.

Memorials are preferred to the First Congregational Church in Mantorville or Seasons Hospice in Rochester.
Click Here to Leave a Comment
Posted in Current Services, Obituaries |