14
Friday, November 27th, 2015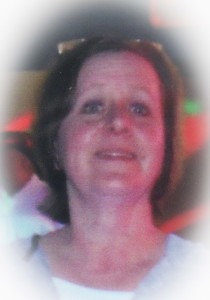 Dena Marie Houston, age 48, of Kasson passed away peacefully in her home on Thursday, November 26, 2015, with her husband and father by her side following a brief bout with cancer.

Dena was born August 19, 1967, in Rochester, Minnesota. She lived in Byron before moving to Mantorville when she was 12 years old. She moved to Kasson with Mark Houston in 1986. They had two children, Alex and Samantha. They were married June 25, 1994.

Dena was an active member of the Kasson community. She was the president of her local TOPS chapter, a Sunday School teacher and along with Mark, promoted Crashmasters Demolition Derbies. Dena spent several years working at KJ's Café in Byron, followed by several years working at two day care centers due to her love of children. Most recently, she was employed by Erdman's County Market, where her smile brightened everyone's day. Dena and Mark were BWCA enthusiasts and had just come back from an adventure there a week before she became ill.

Survivors include her husband Mark; one son, Alex Houston of Pine Island; one daughter, Samantha Houston of Kasson; her father, Bob Liedtke of Buffalo City, Wisconsin; one brother Gary (Rebecca) Liedtke of Owatonna; two sisters, Dawn (Stacy Lapoint) Liedtke of Coon Rapids and Kris Liedtke of Rochester; two nieces and four nephews. She was preceded in death by her mother, Joanne Liedtke.

A memorial service will be held Wednesday, December 2, 2015 at 1:00 pm at St. John's Lutheran Church, 301 8th Ave NW, Kasson, MN with Pastor Randy Fett officiating. Visitation will be one hour prior to the church service. There will be no reviewal.

In lieu of flowers, the family prefers memorials to them.
Click Here to Leave a Comment
Posted in Obituaries |