2
Sunday, February 28th, 2016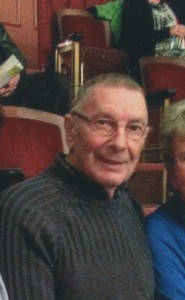 Luverne Donald Wendler, 82, of Kasson, MN passed away peacefully on February 23, 2016, at Cottagewood Senior Communities in Rochester as a result of dementia related illness.

Born September 9, 1933 in Kenyon, MN to Carl and Elsie Wendler, Luverne grew up in rural West Concord where he attended country school through 8th grade. He then attended and graduated from West Concord High School in 1951. On his 20th birthday, he enlisted in the army alongside his twin brother Eugene and served overseas during the Korean conflict.

Upon return from the service, both Luverne and his twin worked briefly at Jostens in Owatonna and on the iron range in Northern Minnesota, with both eventually settling into long-time careers at IBM in Rochester.

Luverne met Nancy Sue Howard on her 21st birthday in 1961. They wed on her birthday one year later, February 24, 1962, at The Little Brown Church in Nashua, Iowa. They made their home in West Concord and raised four children; Cindy (Scott) Bartholomew of Kasson, Don Wendler of Kasson, Lisa (Jeff) Cummins of Owatonna, and Jen Oberle of Byron. Later they moved to Kasson where they have resided since 2004.

Known to many as "LD", he enjoyed bowling, fishing and golfing. He shared his love of spending time with family and enjoyed many memorable family vacations and camping trips with his kids and grandkids, whom he absolutely adored. He loved being outdoors, acting selling and making people smile. Luverne and Nancy spent several winters with his brother, Gene, and sister-in-law Millie in Lake Havasu City, Arizona.

Survived by his wife of 54 years (Nancy), four children; eight grandchildren, Cassi (Brian) Garness, Jesica (Rick) French, Adam Bartholomew, Sam Bartholomew, Rebecca Cummins, Marissa Cummins, Jacob Oberle and Tyler Oberle; six great-grandchildren; twin brother Eugene (Millie) of Kasson; and several nieces and nephews.

He was preceded in death by four brothers; Darrell, Carlton, Curtis and Allen.

He was a member of the West Concord American Legion and former long-time member of the West Concord Lion's Club and the United Methodist Church of West Concord. Most recently, Luverne attended the Community Celebration Church of Kasson along with his wife until he was no longer able.

Funeral services will be at 11:00 am on Thursday, March 3, 2016 at the Community Celebration Church, 27337 County Highway 34, Kasson, MN with Pastor Steve Larson officiating. Visitation will be on Wednesday, March 2, 2016 from 4:00-7:00 pm at Dibble Funeral Home, 213 W. Main Street, Kasson, 507/634-2331, and one hour prior to the service at the church on Thursday. There will be no reviewal.
Click Here to Leave a Comment
Posted in Obituaries |