5
Sunday, March 20th, 2016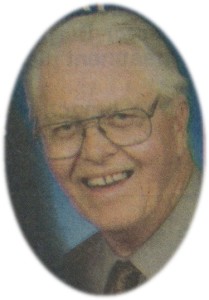 Harold Solberg, 77, of Kasson, MN passed away March 18, 2016 at St. Mary's Hospital, Rochester, MN.

He was born June 1, 1938 to Adolf and Alice Solberg in Rushford, MN. He served in the U.S. Army from 1956-1958. On November 13, 1960 he married Janet Iverson in rural Kasson, MN. They had four children who they raised in Kasson, MN.

He loved his family above all else and showed his love daily, spending as much time with them as he could. He was ready to help anyone, with anything, at any time. He was a very social person, whether visiting family and friends or striking up a conversation with a stranger. People loved him and his kind and witty personality.

Harold enjoyed attending his grandkids' sporting events, coffee with his friends at Erdman's, daily walks, gardening, and all outside yard work. He created lasting memories with family and friends through many years of camping and snowmobiling.

Harold is survived by his wife Janet; four children, Dean Solberg (Sandi) of Byron, Julie Solberg-Eidenschink of Kasson, Craig Solberg (Jan) of Kasson, and Colleen Solberg (Ben) of Owatonna; five grandchildren, Donelle Sandeno of Mantorville, Jake Sandeno of Peterson, Dylan Solberg of Port St. Lucie, FL, and Nikki Eidenschink and Abby Eidenschink of Kasson; one great-grandson, Jeron Sandeno of Mantorville; sisters Carolyn Wagner (Lee) of Hammond, Janel Torgerson of Byron and Noreen Remund (Lonnie) of Mankato and many nieces and nephews. He was preceded in death by his parents, brother Wallace Solberg and granddaughter Taylor Solberg.

A memorial service will be held at St. John's Lutheran Church, 301 8th Ave NW, Kasson, MN on Wednesday, March 23, 2016 at 11:00 am with Pastor Dana O'Brien officiating. Visitation will be at the church on Tuesday, March 22, 2016 from 5:00-7:00 pm. Inurnment will be at Grandview Memorial Gardens, Rochester, MN at a later date.

Click Here to Leave a Comment
Posted in Obituaries |