1
Monday, August 8th, 2016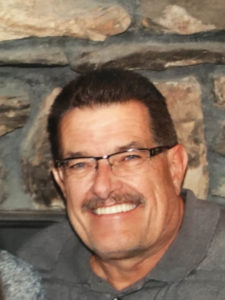 Kent Michael Huse, 62, of Byron, MN died of heart failure on Saturday, August 6, 2016 at Mayo Clinic Hospital-St. Mary's Campus, Rochester. He was born on November 21, 1953 in St. Peter, MN to LaVern and Pauline (Polly) Huse. He graduated from Kasson-Mantorville High School in 1972. On July 5, 1975, he married Janna Landrum and was later divorced. On March 21, 1987, he married Rebecca Brown. They reside in Byron. Together they have one daughter, Danielle.

Kent retired from Sata, Dan Am, Inc. on February 6, 2016 after 14 years of service. He was a member of Christ Lutheran Church, Byron.

Kent enjoyed many outdoor activities such as camping, hunting, fishing, and riding his ATV. He was an avid golfer for many years. Through the years, he enjoyed watching his daughter on the dance team and other sports activities. Spending time with family and friends was important to Kent.

He is survived by his loving wife, Rebecca; daughter Danielle; sisters Karla Huse (Andy Anderson) of Mantorville, MN and Angela (Steve) Benda of Kenyon, as well as eight nieces and nephews. Kent was preceded in death by his father, mother, sister Jan More, brother-in-law Bob More and nephew Jeremiah More.

A memorial service will be held at 11:00 am on Friday, August 12, 2016 at Christ Lutheran Church, 201 Frontage Road NW, Byron, MN with Pastor Steve Rheingans officiating. Visitation will be at the church on Thursday, August 11, from 5:00-7:00 pm and one hour prior to the service on Friday. There will be no reviewal. Burial will be at Oakwood Cemetery, Rochester, at a later date.

Kent generously bequested his body to the Mayo Clinic Department of Anatomy.

Memorial donations may be made in Kent's honor to Mayo Clinic Cardiovascular Research Center.
Click Here to Leave a Comment
Posted in Obituaries |