1
Sunday, October 30th, 2016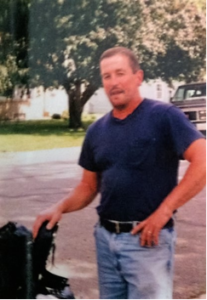 John Lee O'Malley drove off into the sunset with the Lord on October 28th, 2016. He won his battle with cancer, now free. John left this world at the mere age of 60 years old. Born August 25th, 1956, in Mantorville, MN to Henry and Matilda O'Malley, John was the youngest of six children.

John enjoyed the outdoors, driving trucks and riding motorcycles. He most enjoyed family and friends. John lived a life of hardwork on the family farm, graduated from Kasson-Mantorville High School and served his country in the United States Air Force. He owned and operated O'Malley Trucking firm for 20-plus years.

He is survived by his two sons Danny O'Malley of Kasson, MN, and Ben O'Malley of Utica MN; brother, Larry O'Malley (Kathy) of Kasson, MN; and two sisters Loretta Brandli of West Concord, MN and Geraldine O'Kane of Vadnais Heights, MN. John is also survived by many nieces and nephews, who have helped him so very much this past year; there are just to many to mention individually. He was supported during this battle by many friends and family to whom he was very grateful. He was preceded in death by brother Harlan (Mary), Mother (Matilda) and Father (Henry), brother-in law Richard O'Kane, sister Geneva Bossart.

Visitation will be Friday, November 4 from 2:00-3:00 pm at Dibble Funeral Home, 213 W. Main St., Kasson, MN. The funeral service will immediately follow the visitation at 3:00 in the Funeral Home Chapel with Pastor Tom Kunz officiating. Burial will be at St. Margaret's Cemetery, Mantorville. Military graveside services will be provided by the Kasson American Legion and the Mantorville VFW.
Click Here to Leave a Comment
Posted in Obituaries |