2
Tuesday, December 27th, 2016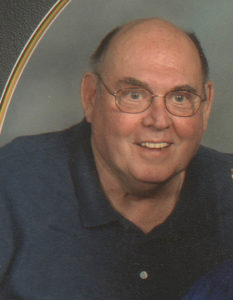 Duane J (Jim) Pietrzak went to be with the Lord on December 25, 2016 at Mayo Clinic – Rochester, St. Mary's Campus. Duane was born on October 12, 1937 in Addison, N.Y. to Frank and Frances (Horsman) Pietrzak.

He grew up in Kasson, MN and graduated from Kasson-Mantorville High School. He attended Dunwoody and worked at Parkhill Bros Automotive and IBM and later at Marquette Systems until he retired.

In November 1959 he married Doris Lueck. They raised two sons. They lived in Byron most of their lives. He was a member of Mt. Sion Lutheran Church in Kasson.

Survivors include his wife Doris; sons Dale (Nancy) Pietrzak from Moscow, ID and Douglas (Ditto) Pietrzak from Cadiz, KY. Also surviving are one sister Judy (Dick) Tendick, Lakeville, MN; 3 brothers, Joe (Sharon) Rochester, MN, Jerry (Ann) Pietrzak-Sang Georgetown, Texas and Tom Peitrzak Wabasha, MN; 7 grandchildren, Jennifer Pietrzak, Heather Powell, Craig Powell, Andrew Pietrzak, Shelby Pietrzak, Mason Pietrzak and Benjamin Pietrzak and 4 great-grandchildren, Rhys and Asher Powell and Zoe and Jeremiah Meartz.

The funeral service will be on Saturday, February 18 at 11:00 am at Mt. Sion Lutheran Church, 502 1st Ave SW, Kasson with Pastor Brad Novacek officiating. Visitation will be one hour prior to the service at the church. Burial will be at the Byron Cemetery, Byron, MN at a later date.

In lieu of flowers, memorial gifts are suggested to Mt. Sion Lutheran church or New Life Homes.
Click Here to Leave a Comment
Posted in Obituaries |