4
Friday, March 31st, 2017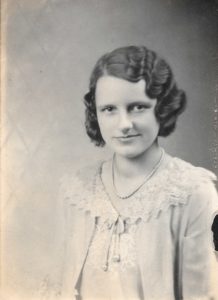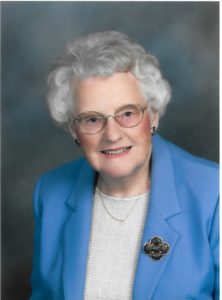 Leona R. Blatti, 101, of Kasson and formerly of rural Mantorville, died March 31, 2017, at Fairview Care Center in Dodge Center of natural causes. She enjoyed her friends and activities while living at Sunwood Manor during the last three years.

She was born September 1, 1915, to Josephine and Charles Leth, and graduated from Mantorville High School in 1932. She was employed at George Trenholm's in Rochester for 18 months and then attended the School of Nursing at Mercy Hospital in Des Moines, Iowa, for two years. On May 1, 1935, she married Melvin Blatti in rural Mantorville. They farmed in the Mantorville area for about 45 years and were married for 64 years. In 1949, she became a waitress at the Hubbell House and later worked there as bookkeeper and cashier. Leona enjoyed entertaining, travel, quilting, and playing cards.

Leona was a member of St. John's Lutheran Church of Kasson and the K-M TOPS Club. She volunteered for the lutefisk suppers at St. John's Lutheran Church, for the Friends of the Library, and for Meals on Wheels at Sunwood Manor.

Survivors include two daughters, Sandra Kaske of Minneapolis and Cheryl (Bruce) Henning of Zumbrota; one son, Stanley (Karen) Blatti of Memphis, Tennessee; five grandsons, three step-grandchildren, seven great-grandchildren, and five step-great-grandchildren.

She was preceded in death by her husband Melvin, five brothers, two sisters, and special friend and companion Clarence Theel.

Visitation will be held Saturday, April 8, at St. John's Lutheran Church, 301 Eighth Ave. N.W., from 10:00-11:00 a.m. There will be no reviewal. Funeral services will follow at 11:00 a.m. Saturday, April 8, at St. John's Lutheran Church. Burial will be in Maple Grove Cemetery in Kasson.

Memorials may be designated to St. John's Lutheran Church in Kasson or to Fairview Care Center in Dodge Center.
Click Here to Leave a Comment
Posted in Obituaries |