9
Monday, April 17th, 2017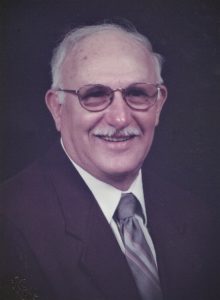 James Otto Maxson a life-long resident of Mantorville, MN passed away on Friday April 14, 2017 with his family at his side after suffering a long battle with Lewy Body Dementia.
Jim was born at his home in rural Mantorville on 2-19-38 to parents Peters R Maxson and Edna H Berg. He graduated from Kasson-Mantorville High School in 1956 served in the Air Force from 1956 to 1960. He married the love of his life, Colleen Andrist, on April 2nd 1961. They lived in rural Mantorville and welcomed three children, Lea Ann, Robin and Dalen, who were the most important part of his life. He was blessed with 6 grandchildren and 4 great-grandchildren.

Jim was an Electrical Contractor and owner of Maxson Electric. He worked from 1974 to 2012. He was a Master Mason, Shriner, served on the Mantorville Township, Mantorville City Council, Congregational Church Board, and was a dedicated community volunteer to multiple organizations. He enjoyed all sports, singing, dancing, boating, and time with family and friends.
Jim was preceded in death by his father Peters, mother Edna, sisters Rose Marie Lohrbach and Shirley Mae Leth. He is survived by his wife Colleen Maxson; children Lea Ann (John), Robin (Kristy) and Dalen (Julie), brother Richard Duayne Maxson; and grandchildren Hayley, Mallory, Rylan, Liberty, Ashlyn, and Brooklyn.

He was a devoted husband and father who was beloved by many and will live forever in our hearts.

The funeral service will be at 11:00 am on Saturday, April 22 at The First Congregational Church, 515 Walnut Street, Mantorville with Pastor Brian Egelston officiating. Visitation will be at the church on Friday, April 21 from 5:00-8:00 pm and one hour prior to the service on Saturday. Burial will be at Maple Grove Cemetery, Kasson. Military graveside services will be provided by the Kasson American Legion and the Mantorville VFW.

The family prefers memorials be directed to the First Congregational Church, Mantorville.
Click Here to Leave a Comment
Posted in Current Services, Obituaries |