7
Tuesday, May 30th, 2017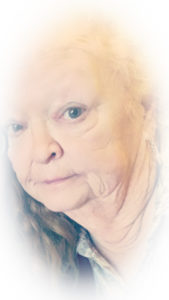 Jeanette F. Allen, age 67, passed away on Monday, May 29, 2017 in Mantorville.

A Celebration of Life service will be held on June 10, 2017 at 1:00 pm at the Mantorville Senior Citizen's Center, 601 Clay Street, Mantorville with Andrea Buck officiating. Visitation will be one hour prior to the service.

Jeanette was born on July 22, 1949 to Paul and Celia (Moulton) Derby. She grew up in West Concord on the family farm and after graduation she attended school at St. Mary's Hospital. She worked in the Neurosurgery area for twenty years and loved going to work every day. After retiring from St. Mary's, she continued to help others in a number of ways and worked part-time at Memorabilia Antiques in Mantorville. In 1968, Jeanette was united in marriage to Bruce Allen. They had two children, Sandy and Steve, and were later divorced in 2003.

Jeanette lived by the phrase, "We were put on this Earth to do for others, not for ourselves". She certainly lived up to this phrase in many ways. She continued to put her wants on hold to help someone with something all the time.

The most important thing to Jeanette was her family and friends. She had a fluency for language which allowed her to win against her son at Scrabble when she would "discover" new words. Jeanette enjoyed spending time with her grandchildren on the trails at Oxbow Park and hearing horse stories of Coty's adventures. The conversations with all of them about their ventures filled many hours of fun, caring and love.

She is survived by her son Steve (Denise) Allen of Dunnell; brother John (Pat) Derby of West Concord; sisters Judy (Jeff) Leth of Mantorville and Jenifer (Stan Strieff) Wilson; uncle Chuck (Kaye) Moulton; and five grandchildren, Coty Allen of Mantorville, Darrin Allen, Tyler Allen, Ashley Allen, and Riley "little man" Allen of Dunnell.

Jeanette was preceded in death by her parents, brothers Jerry and Billy, and her daughter Sandy.

In lieu of flowers the family prefers memorials be directed to them to be distributed at a later time according to Jeanette's wishes.
Click Here to Leave a Comment
Posted in Obituaries |