2
Sunday, November 26th, 2017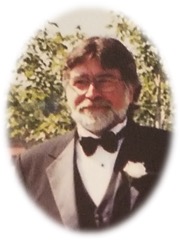 David (Dave) Watson, 64, of Kasson, Minnesota, passed away on Sunday, November 26, 2017 at St. Mary's Hospital in Rochester, Minnesota.

David was born April 17, 1953 in Ashland, Wisconsin to Ross and June (Hochstafl) Watson. He graduated from Ashland High School in 1971 and attended Brown Institute in Minneapolis, MN. On May 8, 1976, Dave married the love of his life, Jodi L. Hughes.

Their life adventure brought them and their two children to southern Minnesota, where he was employed by Mayo Clinic as an IT Systems Analyst.  His successful career led to retirement after over 20 years of dedicated service. David was a devoted member of the Kasson American Legion for over 30 years, and spent his days enjoying the simple joys of life. 

David is survived by his significant other, Mary Scripture of Kasson, MN, his two children, Paul Watson of Mantorville, MN and Nicole (Mack) Sundin of Fort Belvoir, VA, two grandchildren, Carrson and Camerron, his sister Suzanne Boudreau of Chisholm, MN, brothers Robb (Laura) Watson of Juneau, AK, Pat (Jeanette) Watson of Gilbert, MN, Jim (Kris) Watson of Aurora, MN, and several nieces and nephews. He was preceded in death by his parents, Ross and June, his two brothers Jon and Doug, and his wife Jodi Loreatte Watson (Hughes) in 2002.

In keeping with the free sprit of Dave, and per his request, there are no immediate services planned.  The family asks that you join them next summer in Duluth, MN for a celebration of life in his honor.
Click Here to Leave a Comment
Posted in Obituaries |