1
Saturday, October 15th, 2016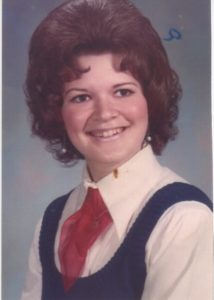 Victoria Kay (Anderson) Martin, 63, of West Concord died at St. Mary's Hospital-Rochester on October 10, 2016 at 9:30 pm of kidney failure. Victoria was born at Swedish Hospital in Minneapolis, going to Minnetonka with her family. She found Christ as her Savior at age 10 when kidney disease was discovered at the University of Minnesota Hospital. She graduated from Hopkins Eisenhower High School in 1971. She graduated from Florians School of Hair Design and also attended St. Paul Bible College. She worked as a hairdresser and an executive secretary. She met and later married Carl J. Martin at Wooddale Church on July 11, 1981.

They moved to Portland, Oregon while Carl finished his theology degree and was the Assistant Manager at the Seminary Bookstore. While he was on staff at the school and also a Free Church in LeCenter, WA. She was a past member of Minnetonka Mills Community Church, Wooddale Church and various Free Churches in Iowa, Minnesota and North Dakota as well as the Trinity Bible Church of Portland, Oregon.

Survivors include her husband, Rev. Carl J. Martin of West Concord, MN; a son, Alexander Andrew Martin of Bellingham, WA; sister Candace Luhrsen and her husband Donal of Mimbres, NM, and her sons Cedric, Lars and Courtney and their children Lane and Belle of Greenley, CO; Dan and Kim of Phoenix, AZ. She was preceded in death by her parents Burton W. and Verda (Patt) Anderson.

Graveside services will be at 2:00 pm on Monday, October 17, at the Pine Island Cemetery. A short service with luncheon will follow at the home of Sharril Wheeler in Old Concord, MN.

Memorials are preferred to the family and may be directed to Carl Martin, PO Box 22, West Concord, MN 55985. Many thanks to all for your prayers and love.
Click Here to Leave a Comment
Posted in Current Services, Obituaries |