6
Sunday, March 26th, 2017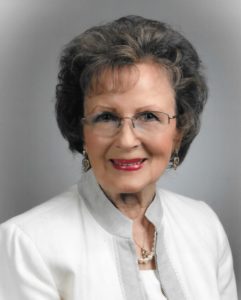 Roberta Burgess Meddleton, 95, of Kasson went to be with her Lord on Friday, March 24, 2017 at Mayo Clinic Hospital-Rochester, St. Mary's Campus.

Roberta was born on September 4, 1921 in Mantorville, MN. She was the second oldest of 11 children. She married Wilford Burgess on January 3, 1940. They had six children. She was very involved in operating the family farm and raising her family. Wilford passed away in February, 1979. Late in life, she married Bernie Meddleton, and enjoyed 28 years of marriage with him until he passed away in December, 2010.

Roberta was known for her great cooking and hospitality of friends, family and guests. She also enjoyed gardening, sewing, needlework and decorating. She was a member of the First Congregational Church in Mantorville from the time she was born and was involved in many church activities, including being a Deacon. She was also quite active in the community she loved as a member of the Eastern Star, Meals on Wheels, and volunteering at the Mantorville Welcome Center. Roberta was known for her generosity and kindness to family, friends and those in need. She was also known to be a beautiful person inside and out.

Roberta is survived by siblings Klaus Alberts, Jr., Nadine Larson, Arlene Franz and Carolyn Holmquist; children Brenda (John) Rud, Douglas (Jan) Burgess, Kathleen (Jim) Jensen, Dennis (Nancy) Burgess, Vicki (Gary) Hoffbauer and Robyn (David) Kruchten; step-children Margie (Pat) Coronal and Pat (Patty) Meddleton. Roberta is also survived by many grandchildren and step-grandchildren spanning five generations.

A memorial service will be held at the First Congregational Church, 515 Walnut Street, Mantorville at 11:00 am on Wednesday, March 29, 2017 with Pastor Brian Egelston officiating. Visitation will be one hour prior to the service at the church. Burial will be at Evergreen Cemetery, Mantorville.

Memorial gifts may be given to the First Congregational Church in her memory.
Click Here to Leave a Comment
Posted in Current Services, Obituaries |