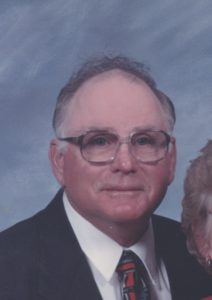 Donald died peacefully Sunday, May 22 at St Mary's Hospital in Rochester after a lengthy illness.

He was born in Mantorville Township to Klaus Sr. and Henrietta Alberts. Don attended Cumberland Country School and graduated from Mantorville High School. In September of 1953, he married Joyce Stewart and together were blessed with three children who they raised on the farm in rural Mantorville. He was a member of the Civil Defense and Farm Bureau. Don retired from farming in 1999. For a brief time, Don sold real estate for One Stop Realty.

Don's interests were traveling, attending farm shows and he always enjoyed a good auction. Some of the travels were to Europe, Arizona and a good road out east. With the camper, trips were to local camp sites and a highlight trip was with camping friends to Alaska and Canada.

The local Mason Chapter 11 had Don as a member for over 50 years. He served in several positions during his tenure.

Donald was preceded in death by his loving wife Joyce, his parents Klaus and Henrrietta (Raddatz) Alberts, siblings Marion Burdick, Nelda Campbell, Orvis Alberts, Margaret Biel, and Jean Threinen.

Surviving family include siblings Roberta Meddleton, Nadine Larson, Klaus Alberts Jr., Arlene Franz and Carolyn Holmquist; daughters Laurie (Scott) Lund, Debra Alberts and son Wayne (Tammy) Alberts. He also has six grandchildren and eight great-grandchildren.

Donald's funeral service will be at the First Congregational Church, 515 Walnut Street, Mantorville, where he was a lifetime member, on Wednesday, June 1, 2016 at 11:00 am with Pastor Brian Egelston officiating. Visitation will be one hour before the service at the church. A Masonic Service will also be held on Wednesday at 10:00 am at the church. There will be no reviewal. Burial will be at Evergreen Cemetery in Mantorville following the service.

In lieu of flowers, memorials can be made to the First Congregational Church or to the Kasson-Mantorville Masonic Lodge #11.

Dibble Funeral Home & Cremation Services, Kasson, 507/634-2331, is in charge of arrangements. Online condolences may be shared at www.dibblefuneralhome.com.
Click Here to Leave a Comment
Posted in Current Services, Obituaries |