39
Wednesday, January 21st, 2015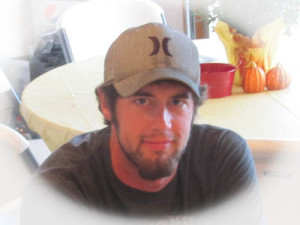 Christian Thomas Wilcox died on January 18, 2015 near Mantorville, MN.

Christian was born January 25, 1991, in Rochester and lived most of his life in Mantorville. He graduated from Kasson-Mantorville High School in 2009. Christian was active in Boy Scouts, and was awarded the rank of Eagle Scout in 2009, following a restoration project in Mantorville's Riverside Park.
Christian was an avid outdoorsman. He enjoyed hunting, trapping, and fishing in all seasons, learning to goose call and hunt when he was very young. He mentored others in the sports as well. He enjoyed many snowmobile trips to Wyoming with friends, golfing –especially an annual family reunion tournament– and spending time with his friends and his Labrador retriever, Riva.

Christian is survived by his parents, Mark and Michelle Wilcox, and sister, Kathryn (Katie) Wilcox, all of Mantorville; grandparents, Ronald and Darlene (Krumwiede) Olson of Eagan and Thomas and Mary (Runde) Wilcox of Mantorville; aunts, uncles, and cousins.

A celebration of Christian's life will be held at 11:00 am on Saturday, January, 24, 2015, at St. John's Lutheran Church, 301 8th Avenue NW, Kasson, MN with Pastor Randy Fett officiating. Visitation will be held at the church from 6 p.m. to 8 p.m. on Friday, Jan. 23, 2015, and one hour prior to the service on Saturday.
Click Here to Leave a Comment
Posted in Current Services, Obituaries |