0
Monday, February 8th, 2016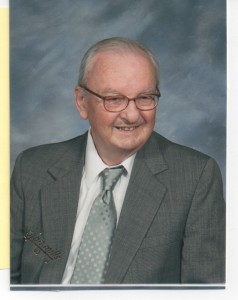 Donald Lee Harker, 89, of Dodge Center, MN passed away Saturday, February 6, 2016, at St. Mary's Hospital, Rochester, MN.

He was born on December 14, 1926, in San Francisco, CA to Robert Dexter Harker and Mamie Hazel Ballard. Donald was educated in California. He later moved to Milwaukee, WI where he met his wife, Marjorie.

He became a Machinist Apprentice. He later moved to Rochester, MN and worked for IBM at several locations and retired after over 25 years. After retirement, he moved to Dodge Center, MN and volunteered with SEMCAC.

He was preceded in death by his wife, Marjorie, his brother and his parents. He is survived by his grandson Corey (Tami) Harker; great-granddaughter Mikayla and close friends Wayne and Nanci Tjosaas. He is also survived by one son, Bruce Harker.

He will be missed as a generous, kind and loving person.

There will be a memorial gathering at Dibble Funeral Home, 213 W. Main St., Kasson, MN on Saturday, February 13, 2016 from 1:00-3:00 pm. Inurnment will be at Fairview Cemetery, Hayfield, MN at a later date. Memorials are preferred to the family.

Click Here to Leave a Comment
Posted in Current Services, Obituaries |