31
Tuesday, December 30th, 2014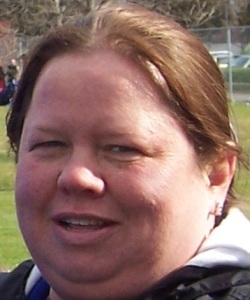 Kary Lynn Garvey passed away Sunday, December 28, 2014 at St. Mary's Hospital in Rochester, MN. She was born January 17, 1966 in Ada, MN to Wendel and Marjorie (Holmen) Corbett.  Kary graduated from Aurora/Hoyt Lakes High School in 1984 and the University of North Dakota in 1988 with a bachelor of science degree in computer science and bachelor of arts degree in marketing. 

After graduating, she moved to Rochester, MN in December of 1988.  On January 7, 1989, she married Russel Garvey in Grand Forks, ND.
The couple moved to Mantorville, MN in 1993.

Kary worked at IBM as a computer programer and most recently for CTG in the IBM Software support center.

Kary enjoyed hockey, quilting and was very active with all of her children's activities.

Kary is survived by her husband Russel, daughter Brooke, son Jacob, four brothers: Ken, Brad, Brent and Kevin, father Wendell and step-mother Kaye.
Kary was preceded in death by mother, Marjorie Corbett.

A Celebration of Life Gathering will be held at the Dibble Funeral Chapel, 213 West Main, Kasson, MN on Tuesday, January 6, 2015 from 11:00 am – 1:00 pm.

Memorial donations may be made to:  Sisters of St Francis/CASFA, 1001 14th ST NW, Rochester, MN 55901
Click Here to Leave a Comment
Posted in Obituaries |