0
Friday, November 16th, 2012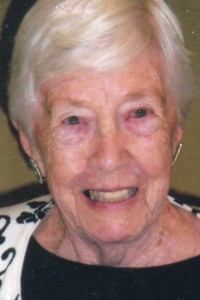 Louise Sethone Bucher, 92, of Rochester died peacefully at her home surrounded by her loving family on November 14, 2012. Louise was born to Sam and Claire Fjerstad on March 23, 1920 in Rural Kasson, MN. Louise graduated from Kasson High School and was a member of South Zumbro Lutheran Church.
In 1939, Louise married Charles Briese and started their family in Rochester. After his death, she moved to California. Upon return to Minnesota, she married Wayne Bucher. Following his death, she moved to California and Washington only to return to Rochester to be near her family.
Louise enjoyed working as a secretary, gardening and spending time with her family. She was also an avid fan of the Minnesota Twins.
Louise was preceded in death by her parents, Sam and Claire Fjerstad; brother, Sam, Jr; sister, Shirley Stellmaker and son, Randall Briese. She is survived by her daugheter, Karen Clarke; son, Michael (Joyce) Briese; daughter-in-law, Kathy Briese; grandchildren, Kelly Krause, Kristin Dakin, Julie Clevenger, John Briese, Ryan Briese, Jill Tupa, Megan Soper, many great-grandchildren, nieces and nephews.
Funeral services will be Wednesday, November 21, 2012 at 1:00 pm at South Zumbro Lutheran Church, 4830 – 120th Ave SW, Kasson, MN, with Pastor Mark Schwartz officiating. Visitation will be one hour prior to the service at the church.
In lieu of flowers, the family prefers memorials.
Click Here to Leave a Comment
Posted in Obituaries |