2
Friday, June 12th, 2015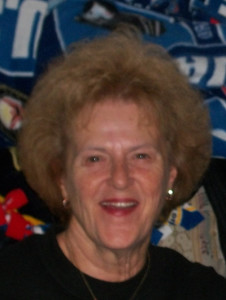 Mary H. (Walker) Macgregor passed away peacefully on June 10, 2015, at home surrounded by family after a short battle with cancer.

Mary was born in Eveleth, MN to Arthur (Art) & Gladys Helps. They moved to Duluth when Mary was very young. Mary graduated from Duluth East High School in 1959. Shortly after, she met her first husband, Stan Bloomberg, and had two daughters that have since passed away. After divorcing, she met Edward "Dayne" Walker and moved to Byron. She had two sons, Dave & Brent. After divorcing Dayne, around 1978, she lived in Byron raising her two sons. Later she met William C. Macgregor. After getting married, they moved to Eagle Lake where she remained until her cancer diagnosis in January 2015. At that point, she moved to Kasson to live with her eldest son, Dave.

She was preceded in death by her parents, one brother, one sister, two husbands and two children. She is survived by two sons, Dave (Darleen) Walker & Brent Walker; five step-sons, Bill Macgregor, Steve (Kate) Macgregor, Randy (Ann) Macgregor, Jim Macgregor & Mark Macgregor, twelve grandchildren & 5 great-grandchildren.

A gathering will be held at Dibble Funeral Home, 213 W. Main St., Kasson, MN, on Saturday June 20th, from 11:00am to 3:00pm followed by an Irish Wake at the Kasson American Legion across the street. An inurnment will be in Duluth Calvary Cemetery to be announced at a later date.

In lieu of flowers, the family prefers memorials be directed to them for distribution later according to their wishes.
Click Here to Leave a Comment
Posted in Obituaries |