7
Sunday, April 19th, 2015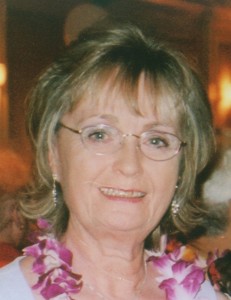 Mrs. Margot L. Ballard, 77, of Rochester, MN passed away in her home surrounded by family on April 17, 2015, after a 21-month battle with brain cancer.

Margot was born to A. Hubert and Erna (Schneider) Lievertz in Detroit, MI, on October 8, 1937. In 1938, her family moved to Allen Park, MI. She graduated from Allen Park High School in 1955 and attended Marygrove College in Detroit, MI, for two years. On November 28, 1959, she married James E. Ballard, also of Allen Park, MI, and together they had two children. The couple resided in the Detroit area and Portage, IN, where she worked for the Ford Motor Company. In 1962, they moved to Boulder, CO, where she was first employed by the Granville-Phillips Company and later by the National Center for Atmospheric Research. She was also a Campfire Girls Leader and volunteered in the Boulder Schools.

In 1976, the family moved to Rochester, MN, where she was employed by the Rochester Post-Bulletin as the assistant to the Editor. In 1978, they moved to the home they were building just outside Mantorville, MN. In 1987, Margot received her B.A. in Business Management from the College of St. Teresa, Winona, while continuing her work at the PB. Not too long after that, she became the Director of the Dodge County Historical Society; a position she held for a few years before moving on to become the Curator at the Olmsted County Historical Society. She retired in 1999 and soon moved back to Rochester.

Margot was a member of the Widowed Persons Service in Rochester and served on the Board of Directors for the Mantorville Theatre Company and spent many years on the committee for the Zumbro Bend Rendezvous. She loved archery, sewing, making cordage with her lucet and reading historical novels of both non-fiction and fiction. She was quite the "foodie"; always up for trying a new place and would often plan trips around restaurants she wanted to visit. She enjoyed taking cruises and seeing new sights. Margot was particularly proud of the work she did with both the Olmsted County Historical Society and the Zumbro Bend Rendezvous, putting on a legendary chili feed for the participants year after year. Known as the "Lucet Lady", she attended many rendezvous in the Minnesota-Wisconsin area and will be sorely missed by that community. She will always be remembered for how vivacious she was.

She was preceded in death by her husband, James E. Ballard; parents, Adam Hubert and Erna Lievertz; niece, Kimberly Bergstrom and great-grandson, Andrew Karnes.

Margot is survived by her daughters, Suzanne A. Ballard of Austin, MN and Christiana (Robin) Maxson of Rochester; granddaughters, Robyn M. Hawkins, T. Lynn Fricker and Trisha A. Bergdale; six great-grandchildren; sister, Dorothea E. Shea of CA and her family; brothers, Alfred Lievertz of FL and Randolph W. Lievertz of IN and their families; and brother-in-law, Gary Ballard of IN and his family.

A memorial service will be held Saturday, April 25, 2015, at 11:00 am at the Dibble Funeral Chapel, 213 W. Main St, Kasson, MN, followed by an Irish Wake with food and drink at the Hubbell House in Mantorville, MN from noon to 3:00 pm. Visitation will one hour prior to the service at the funeral home. There will be no reviewal. Burial will be at Glenwood Cemetery, Wayne, MI at a later date.

In lieu of flowers, the family prefers memorials be directed to them for distribution according to their wishes at a later date.
Click Here to Leave a Comment
Posted in Obituaries |