10
Monday, March 11th, 2013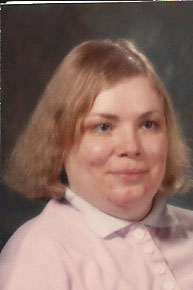 Dawn Marie (Knudsen) Byers
Dawn Knudsen was born March 20th, 1963 to Judy and Gary Knudsen in Owatonna, Mn.
She passed away at her home in Kasson on March 9th, 2013.
She grew up in West Concord and after graduating High School, attended St.Olaf
College. She married Steve Byers in 1984.
Dawn loved music and is well remembered for her beautiful singing voice. She enjoyed
visiting with family and friends but most of all treasured reading books and discussing them
for hours with husband Steve.
She is survived by her mother Judy Leth ( Jeff) of Kasson, father Gary Knudsen (Edith) of West
Concord, brothers Jeff Knudsen (Vicki), Scott Knudsen (Linda) of Kasson.
Dawn was proceeded in death by her husband Steve Byers, grandparents Dave and Elvera
Knudsen and Paul and Celia Derby.
A private family burial will be held at a later date.
Click Here to Leave a Comment
Posted in Obituaries |