14
Monday, February 9th, 2015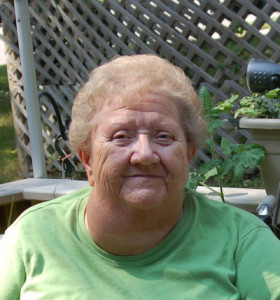 Jenean Carol Kreidermacher, 75, of Kasson, MN died February 6, 2015, at St. Mary's Hospital in Rochester, MN surrounded by her family. She was born January 26, 1940, at St. Mary's Hospital to William and Esther (Iverson) Marquardt.

She was raised in Kasson and graduated from Kasson-Mantorville High School. She was united in marriage to John (Jack) Kreidermacher on September 1, 1962, at St. John's Catholic Church in Dodge Center, MN.

Jenean worked in Rochester at Methodist Hospital as a housekeeper for a number of years. She then worked 33+ years at Kasson-Mantorville Elementary as a Title 1 Aide, crossing guard, playground supervisor, and lunchroom monitor where she was known as Grandma K to many until her retirement in 2005.
Jenean's many activities included Girl Scout Leader, fishing and camping with the family on weekends to Alexandria, being a foster care provider, babysitting, selling tickets at K-M athletic events with her husband, going for long rides to see the colors in the fall, playing the penny slots at Treasure Island and for the last 25 years spent her weekends going to festivals in Iowa, Wisconsin, and Minnesota with the parade floats.

Jenean is survived by the "love of her life" Jack Kreidermacher, daughters Jane and Barb, son John (Jody Janz), granddaughters Chelsey and Kenzie, grand dog Deuce all of Kasson as well as Melissa Anderson of Hopkins and Tony Anderson of Kasson (part of Jenean's extended family). She was preceded in death by her parents and a foster son Francis Nielsen.

There will be a visitation on Sunday February 15, 2015 at Church of the Holy Family, 1904 N. Mantorville Ave, Kasson, MN, from 4-6pm and one hour prior to mass on Monday. A mass of Christian burial will be celebrated at Church of the Holy Family, Kasson, MN, on Monday February 16, 2015, at 2:30pm. Burial will be at St. Margaret's Cemetery, Mantorville, MN.

In lieu of flowers, the family prefers memorials to the American Cancer Society, Ability Building Center, and Kasson-Elementary School (memo – Peace Garden).
Click Here to Leave a Comment
Posted in Obituaries |