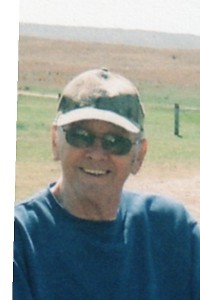 George E. Schuck, 75, passed away on Wednesday, June 6, 2012, at St. Mary's Hospital in Rochester, MN. He was born on February 14, 1937, in rural Mantorville and graduated from K-M High School in 1955. George served in the US Army for two years in Germany.
On December 21, 1962, he married Vera M. Helmbrecht. They lived in rural Dodge Center for many years; moving to Kasson in 2004. George worked for Culligan in Kasson for 40 years. He was a member of Pleasant Corners United Methodist Church and the Kasson American Legion.
George is survived by his wife, Vera; brother, Blair (Sarah) Schuck of Hager City, WI; sister, Frances (Ernest) Rosener of Red Wing, MN; and many nieces and nephews. He was preceded in death by his parents and one brother, Bill Schuck.
Funeral services will be held on Monday, June 11, 2012 at 11:00 am at Pleasant Corners United Methodist Church, 21927 – 650th Street, Kasson, MN, with Pastor Karen Seavey officiating. A visitation with family and friends will be Sunday, June 10 from 5:00-7:00 pm at Dibble Funeral Home, 213 W. Main Street, Kasson and one hour prior to the funeral service at the church.
In lieu of flowers, the family prefers memorials to Seasons Hospice, The American Cancer Society or the charity of the donor's choice.
Click Here to Leave a Comment
Posted in Obituaries |