0
Thursday, March 12th, 2015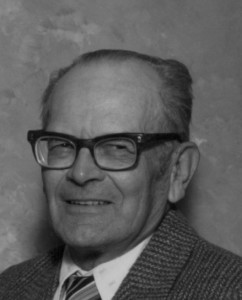 Willard Blanch, 95, of Mantorville, passed away peacefully at Fairview Nursing Home in Dodge Center on Tuesday, March 10, 2015.

Willard was born Jan. 24, 1920, on the home farm, to Bert and Hattie Blanch. He graduated from Mantorville High School class of 1936. He was valedictorian and a class officer. Willard farmed the family farm until he retired at age 57. He married Dorothy Allen in April of 1979. Dorothy passed away in May of 2005.

Willard was a 51-year member of Mantorville Masonic Lodge #11, where he was past Master. He also belonged to Mantorville Eastern Star and was a lifetime member of the Congregational Church in Mantorville. Willard was also a longtime member of Dodge County Farm Bureau. He was honored by K-M FFA as Honorary Farm in 1975. Willard and Dorothy loved to vacation to Branson, were active members at Mantorville Senior Citizens, and the Eastern star. 

Willard is survive by Kelly Allen, Bruce (Jeannine) Allen, Linda Connelly, Don (Debbie) Allen, John (Carol) Allen, Kathy Bertelson, Roger (Pauline) Allen, Dr. Jim Gute, Josephine and many grandchildren and great-grandchildren.

Willard was preceded in death by his parents, Bert and Hattie Blanch, immediate family, his wife, Dorothy Blanch, Loren Allen and Tony Bertelson, and Sandra Allen.

Memorials are preferred to Mantorville Masonic Lodge #11, Mantorville Senior Citizens or Mantorville Congregational Church.

A memorial service will be held at 4 p.m. at the First Congregational Church, 515 Walnut St., in Mantorville, on Saturday, March 21, with Pastor Brian Egelston officiating. Friends may call one hour prior to the service at the church. There will be no reviewal. Burial will be in the Evergreen Cemetery in Mantorville. 
Click Here to Leave a Comment
Posted in Obituaries |