0
Tuesday, March 25th, 2014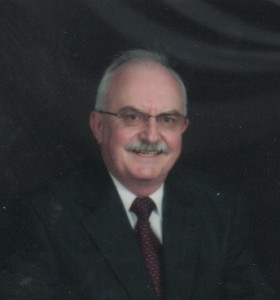 Robert H. Olson, 67, of Kasson, passed away Saturday, March 22, 2014.
Bob was born to Mandius and Kathleen Olson in Decorah, Iowa, on March 22, 1947. The family moved to Cresco, Iowa, where he graduated from high school. After attending the University of Northern Iowa, he began a career with the Leuthold Company. In 1986 Bob transferred to work at the Kasson, Leuthold store where he retired in 2006.
Bob enjoyed duck hunting, fishing, golfing, singing in the church choir and was an avid bowler, having earned bowler of the year more than once at the Cresco Bowling alley. Bob also enjoyed spending time with his friends, eating lutefisk, harvesting walnuts and attending the local high school football and wrestling events.
Bob leaves behind many friends.
He was preceded in death by his mother and father.
The funeral service will be held at 11 a.m. Monday, March 31, at St. John's Lutheran Church, 301 Eighth Ave. N.W., Kasson, with Pastor Randy Fett officiating. Visitation will be for one hour prior to the service. Burial will be at Oak Lawn Cemetery in Cresco.
In lieu of flowers memorials can be made to St. John's Lutheran Church.
Dibble Funeral Home & Cremation Service in Kasson is in charge of arrangements.
Click Here to Leave a Comment
Posted in Obituaries |