2
Wednesday, January 16th, 2013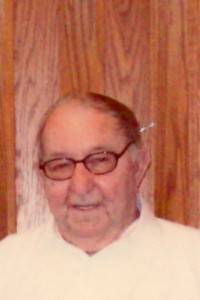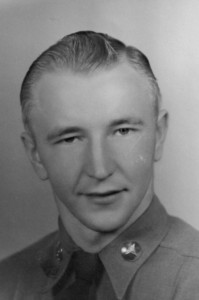 Duane Walter Buck, 83, of Kasson, died peacefully at his home on Tuesday, January 15, 2013 surrounded by his family. Duane was formerly from West Concord and was a retired farmer. He and his wife, Marcella, moved to Kasson in 2005.
Duane was born on April 3, 1929, in Zumbrota, MN, to Ray and Esther Buck. He grew up in the area and attended country school in White Willow, near Zumbrota. Following school, he met Marcella (Sally) Briggs of Spring Valley and they were married on April 21, 1950, in Spring Valley.
Duane joined the Army in 1949 and was stationed in Fort Rucker, Alabama, until 1952. He was a member of the 204th Medical BTN Ambulance Company. After the service, Duane and Marcella moved back to Minnesota where Duane began working for the Mayo Clinic in Janitorial Services. He then left the Mayo Clinic to take up farming in the West Concord area. He and Marcella raised six children; Richard (the late Rhonda) Buck of West Concord, Debbie (Kent) Ruport of Kasson, Judy (Roger) Quimby of West Concord, Dorothy (Carvel) Munnikhuysen of Dodge Center, Jim (the late Lori) Buck of West Concord, and Bob (Jill) Buck of Kasson.
He is survived by his children and 18 grandchildren and 29 great-grandchildren; two sisters, Marilyn Schumacher of Zumbrota, Carol (Pervin) Floen of Rochester; and two brothers, Roger (Ardell) of Owatonna, and Jerry Buck of Lake City. He was preceded in death by his parents, his wife, two sisters, one brother, one granddaughter, one great-granddaughter and two daughters-in-law.
Duane enjoyed farming, playing cards, going to the casino, fishing in northern Minnesota and spending time with his family and friends.
A visitation will be held on Friday, January 18, from 5:00-7:00 pm at Dibble Funeral Home in Kasson and one hour prior to the service on Saturday.
Funeral services will be held on Saturday, January 19, at 11:00 am at Trinity Lutheran Church, in West Concord with Pastor Chris Brekke officiating. Burial will be at the Concord Cemetery in Old Concord, MN.
In lieu of flowers, the family suggests memorials to the Alzheimer's Research Foundation, Season's Hospice or the charity of choice.
Click Here to Leave a Comment
Posted in Obituaries |