2
Sunday, January 1st, 2012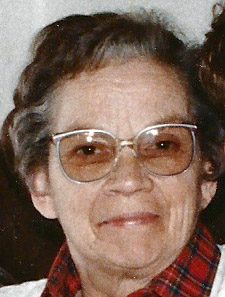 Marion (Corky) Harris, 87, of Dodge Center, formerly of Kasson, passed away December 29, 2011, at Fairview Care Center in Dodge Center.
Marion Louise Thayer was born May 5, 1924, in Spring Valley, MN, to Harold and Hilda Thayer. On June 9, 1945, she married Robert (Bob) Harris. They had one daughter, Peggy.
Corky was a farm wife for many years on their farm in rural Mantorville, and was not afraid of hard work. She and Bob moved into Kasson when Bob retired due to his health in 1991. Bob passed away in January, 1998.
She loved baking, gardening, crocheting and word puzzles. Corky always had her door open to family and friends and would bring out the cookies, donuts and coffee if you stopped by. She will be especially remembered for her love of baking at the holidays.
She is survived by daughter, Peggy (Ray Stanley) Harris of San Jose, CA; two grandsons, Hal (Patricia) Harris of Stewartville, and Tye (Lisa) Kleeberger of Kasson and four great-grandchildren, Briana, Benjamin, Chadwick and Cory. She was preceded in death by her parents, husband, grandson and siblings.
A memorial service will be held on Wednesday, January 4, 2012 at 11:00 am at the United Methodist Church, 801 – 5th Avenue NW, Kasson, MN with Pastor Karen Seavey officiating. Friends may call one hour prior to the service at the church. There will be no reviewal.
Click Here to Leave a Comment
Posted in Obituaries |