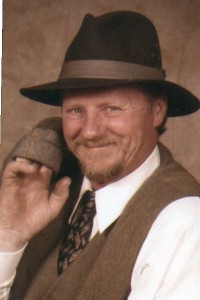 Richard Martin Schuette, 58, passed away Thursday, May 16, 2013 of cancer at his home in Byron, MN. Richard was born March 9, 1955 in Faribault, MN to Norval and Mae Schuette; raised in Waterville, MN and graduated from Waterville High School Class of 1973.
He married Candice Johnson in May, 1983 and they resided in Byron, MN. Richard is survived by his wife, Candice Schuette of Byron, MN; four children, Barbara (Dallas) Jensen of Dodge Center, MN, Billy Jo (Mike) Sackett of Dodge Center, MN, Richard, Jr. and Brandon Schuette of Byron, MN; ten grandchildren; mother, May Schuette of Waterville, MN; one brother, Charles Schuette of Owatonna, MN; and three sisters, Betty Schuette of Waseca, MN, Sue (Randy) Wobschall of Waseca, MN and Lori Gehring of Waterville, MN. He was preceded in death by his father, Norval Schuette and one sister, Mary Heskett.
Memorial services will be at The United Methodist Church in Dodge Center, MN on Friday, May 24, 2013 at 11:00 am. Visitation with family will be at the church one hour prior to the service. Military honors will be presented at the church by the Kasson American Legion. A luncheon will follow the service.
In lieu of flowers, the family prefers memorials to themselves for distribution later according to their wishes.
Click Here to Leave a Comment
Posted in Obituaries |