0
Thursday, January 23rd, 2014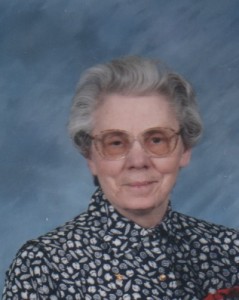 Pauline (Pettis) Erickson, age 87, formerly of Rochester, died on Monday, January 20th at Prairie Meadows Senior Living Center in Kasson, MN. Pauline was born on December 17th, 1926 in Kasota, Minnesota and raised on a farm near there.
She and Paul Erickson were married on June 24th, 1949. Their 64 years of marriage were lived first in Hibbing, then Minneapolis, finally moving to Rochester in 1958.
Pauline was known for her incredible culinary capabilities, both as a cook and a baker, and for her annual week of canning fruit and the vegetables from her large garden. She also delighted in making ornate crewel embroidery pieces, works of art that will remain as lifelong treasures for her family. After Paul's retirement from IBM, they spent several weeks of their summers in their camper in the north woods of Minnesota. 
Pauline was preceded in death by Paul in October 2013. She is survived by her sons Dana (Diana) Erickson and Steve (Nancy) Erickson, six grandchildren and six great grandchildren. 
A memorial service will be held in the Timothy Chapel at Autumn Ridge Church, 3611 Salem Rd. SW, Rochester, MN for Paul and Pauline in Rochester on Feb. 1, 2014 with Pastor Andy Kumpel officiating. Visitation will begin at 10:00 AM with a celebration of their lives at 11:00 AM. A luncheon will be served immediately following the service. Burial at 1:30 PM at Grandview Memorial Gardens in Rochester. Online condolences at www.dibblefuneralhome.com  In lieu of flowers, the family requests memorials to St Croix Hospice.
Click Here to Leave a Comment
Posted in Obituaries |