15
Thursday, February 14th, 2013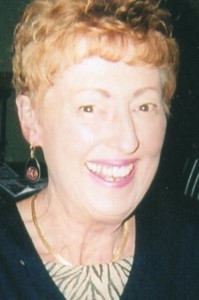 Margaret Ann "Maggie" Lien, 74, died unexpectedly on February 12, 2013, in Kasson, Minnesota. A memorial service will be held on Saturday, February 23, at 11:00 A.M. at the United Methodist Church, 801 – 5th Ave. NW, Kasson, Minnesota with
Rev. Karen Seavey officiating. Visitation will be at 10:00 A.M. before the service with no reviewal. Internment will be in Evergreen Cemetery in Mantorville, Minnesota at a later date.
Born on October 5, 1938, at St. Mary's Hospital in Rochester, Minnesota, Maggie was the daughter of Lester and Maxine (Smalley) Lien. Except for a few years in Rochester, Maggie lived her entire life in Kasson. She attended school in Kasson and graduated from Kasson High School in 1956. She then attended Rochester Junior College. Maggie was employed by the Mayo Clinic in Rochester until her retirement
48 years later. She began in the General Service Dept. and later transferred to the ECG Lab, becoming assistant supervisor.
Maggie was a member of the Eastern Star for many years. She was also a member of the Argent Society, Degree of Honor, Kasson American Legion Auxiliary, Dodge County Historical Society, Kasson Alliance Restoration (preservation of the 1918 Kasson School), and NRA. Maggie deeply cared about her community. She was a proud Republican who believed in working hard and paying your own way. She helped with delivery of Meals on Wheels. She was a volunteer for Dodge County Faith in Action which provides support and assistance to people with challenges to independence. She was baptized and was a life long active member of the Kasson United Methodist Church. The last activity that Maggie was engaged in was helping with a pancake supper at her church.
Although Maggie never married, she had a large "family". Her nieces, nephews, grand-nieces, grand-nephews, and friends' children were doted on as if they were her own grandchildren. She delighted in sending letters, jokes, pictures, recipes, newspaper articles, and presents to people. She let you know that you were in her thoughts. Maggie always had a positive attitude, could talk to anybody, loved to have fun, and was fun to be around. She loved to cook, especially soup, which she would give away to her friends and family. How we will miss her laugh and impish smile!
How can we honor her memory? Live without fear, love unconditionally, and laugh at yourself and life's funny moments. Blessed be her memory.
Survivors include her brother David "Butch" (Bonnie) Lien of Kasson, sister-in-law Shirley Derby Lien of rural West Concord, nieces Stephanie (Grant) Thorne of Eudora, Kansas; Kim Westphal of Chatfield; Joyce (Kevin) Borgen of Chatfield; and nephews Chris Lien (and special friend Bev) of Oronoco; Mark (Paulette) Lien of Chatfield; and Thor Lien (and special friend Gerry) of Burnsville, Mn. Maggie was preceded in death by her parents, her brother Lester "Denne" Lien, grand-nephew Anthony Palmer Lien, and grand-niece Amber Jean Lien.
Memorials are preferred to the Kasson United Methodist Church, American Heart Association, or a charity of your choice.
Dibble Funeral Home of Kasson is in charge of funeral arrangements.
Click Here to Leave a Comment
Posted in Obituaries |