5
Friday, October 24th, 2014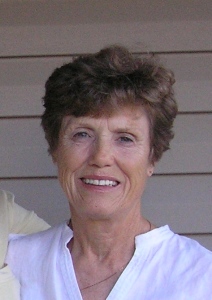 Beverly J. Poffenberger, 77, of Kasson, died October 13, 2014 at Francis House, in Syracuse, New York.
Beverly was born Sept. 10, 1937, in Hayfield, to Curtis and Edna (Lee) Lee.  She attended school in Hayfield. She married Gaylord Poffenberger on Oct. 6, 1956. They resided in Kasson and also 31/2 years at their lake home in Pine City, MN. She worked at the Pinnacle restaurant in the Kahler Hotel, and also at the Kasson State Bank for many years when she retired.
She was a member of St. John's Lutheran Church. She enjoyed spending every weekend at their cabin in Pine City. Her and Gaylord loved following the MN Twins and MN Vikings. Most of all she enjoyed spending time with her family.
Beverly is survived by her daughter, Cindy (Roger) Ellingson of Syracuse, NY, one grandson Benjamin (Shawna Bowman) Rendler,  of Rochester; one granddaughter Jennifer (Gabe Jerome) of Berkshire, NY; three great-grandchildren, Madison and Austin Rendler of Faribault; and Tristan Jerome of Berkshire, NY; six sisters, Donna (Junior) Jorgenson of Hayfield, Glenda (Eugene) Schwemmer of Dexter, Carol Bassett of Rochester, Kathryn (Jim) Annis of Rochester, Bonnie (Jeff) Hinkle of Stewartville, and Wendy (Jeff) Puller of Kenyon,  one brother, Dale (Jody) Lee of Racine and several nieces and nephews. Beverly was preceded in death by her husband Gaylord,  and her parents. Beverly also had an extended family in NY; Kathy Burlin, Marybeth Sorber, and Annie, Becky, Sally, Vicki, Mary Jane, Rena, Ella, Sisters, Kathleen, Ida and Kathleen B, from Francis House and Mike, Vicki, and Lindsey from Hospice, she loved you dearly.
A memorial service will be held at 11a.m. Friday, October 31, 2014, at St John's Lutheran Church, 301 8th Ave. N.W. in Kasson, with Pastor Randy Fett officiating.
Visitation will be held from  5 p.m. to 7p.m. on Thursday, October 30, 2014, at the church and one hour prior to the memorial service at the church on Friday. There will be no reviewal. Interment will be at Evergreen Cemetary in Mantorville.
Click Here to Leave a Comment
Posted in Obituaries |