2
Wednesday, November 9th, 2011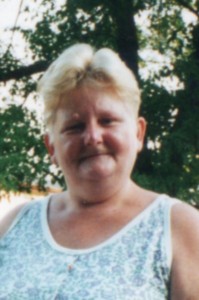 Linda S. Nelson was born October 6, 1950 in Eldora, Iowa, to Ervin and Adeline Rohlfsen. Linda was born and raised in rural Eldora and graduated from Eldora Community Schools in 1969. Linda trained as a CNA at Marshalltown Nursing College in 1970. She worked as a CNA for 5 years. Second jobs included bookkeeper, secretary, waitress and sales associate.
She met, fell in love with and married Gary Nelson on July 26, 1975 at Bethel Grove Church in rural Liscomb, Iowa. Gary and Linda set up house around Marshalltown, Iowa for two years and moved to Kasson, Minnesota with Gary's job in 1977 as he worked his way to foreman for Morton Buildings; retiring in September 2011 after 41 years of employment.
Gary and Linda were blessed with the birth of their one and only beloved daughter, Cassandra Sue on February 14, 1987. Gary and Linda, with Cassandra, have now called Kasson, Minnesota home for 34 years.
Linda passed away November 7, 2011 at St. Mary's Hospital, Rochester, Minnesota from multiple complications of blood clots.
Linda was preceded in death by her parents, three sisters and one brother. She is survived by her loving husband of 36 years; her loving daughter, Cassandra; her youngest brother, George (Cheryl) Rohlfsen of rural Steamboat Rock, Iowa; nieces, Amy (Jeff) Muller and their son, Weston of Webster City, Iowa, Julie Rohlfsen of St. Paul, Minnesota and Nichole Rohlfsen of Minneapolis, Minnesota. She also leaves behind many good and long-time neighbors and friends.
A memorial service will be held at 3:00 pm on Friday, November 11, 2011, at The United Methodist Church, 801 – 5th Avenue NW, Kasson, Minnesota, with Pastor Karen Seavey, officiating. Visitation with the family will be one hour prior to the service at the church.
Click Here to Leave a Comment
Posted in Obituaries |