5
Tuesday, January 3rd, 2012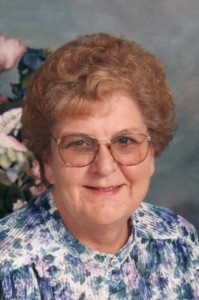 Beverly D. Denny,74, died Saturday, December 31, 2011 in Kasson, Minnesota. She was born April 17, 1937 in International Falls, MN to Albert and Lillian Kavanagh. On April 25, 1953, she married Marlin D. Denny. They moved to Pine Island, MN in 1957. Beverly worked at Libby's and Crenlo for many years.
They lived in Tuscan, AZ from 1974-1976; then moved to Kasson where she lived out the rest of her days. Marlin died in 1995. Beverly enjoyed volunteering at church and was an active member of the Kasson American Legion Auxiliary. She also loved to travel and spend time with her family.
She is survived by sons, Alan (Kimberly) of Rochester, Brian (Carol) of Oronoco and Donald Denny of Shawano, WI; brothers, Dale (Mary) Kavanagh of Chicago, IL, Rodney Kavanagh of McAllen, TX and Darrel Kavanagh of Thailand; 7 grandchildren and 16 great-grandchildren.
A memorial service will be held on Saturday, January 7, 2012 at 1:00 pm at St. John's Lutheran Church, 301-8th Avenue NW, Kasson, MN. Friends may call at the church from 11:00 am until the service time at the church. There will be no reviewal. Burial will be at Maple Grove Cemetery, Kasson, MN.
Click Here to Leave a Comment
Posted in Obituaries |