0
Saturday, August 4th, 2012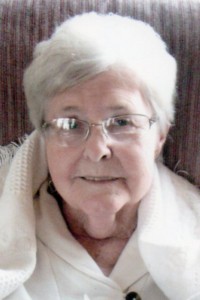 Wanda Violetta Walters, 76, of Mantorville passed away Friday, August 3, 2012 at Fairview Care Center in Dodge Center, MN after a year long battle with pancreatic cancer.
Wanda was born August 18, 1935 in Westby, Wisconsin to Gustav and Anna Storbakken. She married Quenten Westlund on January 19, 1956; they later divorced. On January 9, 1974, she married Forrest Walters.
Survivors include one son, Randall; two daughters, Cheryl Gurganus of New Brighton, MN and Julie (Greg) Bartel of rural Mantorville; and grandchildren, Meagan (Jacob) LaCoursiere, Melissa (Jared Holtan) Bartel, Alicia (Dylan Snow) Bartel, Caleb Bartel and Ryan Bartel. She is further survived by Forrest's children, Carolynn (Don) Norgard, Nathanael (Vicki Paul) Walters, Andrew (Jodi Griffith) Walters; five grandchildren and five great-grandchildren. Wanda was preceded in death by her parents; two brothers, Darryl and Gordon; and her husband, Forrest.
Wanda worked at Lunds in Minneapolis as head cashier and bookkeeper for 30 years. After retirement, she moved to Mantorville to be closer to her grandchildren. She was a member of the First Congregational Church in Mantorville and was involved in women's fellowship. She enjoyed her Tuesday morning bible study, reading and spending time with friends and family.
Funeral services will be Wednesday, August 8, 2012 at 12:00 noon at The First Congregational Church, 515 Walnut Street, Mantorville, MN with Pastor Brian Egelston officiating. Visitation will be at the church on Wednesday two hours prior to the service; from 10:00 am – noon. Burial will be at Mt. Hope Cemetery, Sparta, Wisconsin at a later date.
Memorials are preferred to the Mayo Clinic for pancreatic cancer research.
Click Here to Leave a Comment
Posted in Obituaries |