11
Saturday, January 17th, 2015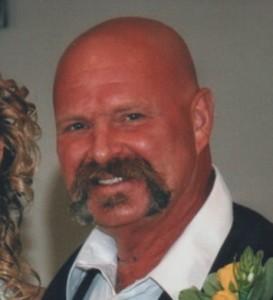 Paul David Brannan, 57, of Mantorville, MN passed away Thursday, January 15, 2015, at his home following an acute heart attack. He was born February 11, 1957, in Rochester, MN, the son of Glen and Pauline (Boyum) Brannan.

Paul attended Kasson-Mantorville Schools, class of 1976. He entered the U.S. Army following high school. Upon discharge, he was employed in the construction business for several years, building silos, pole buildings, and doing concrete work.

In recent years, he enjoyed helping out on the Tvedt farm, his brother Mark's hog farm, and spent a lot of time helping his good friend Larry Hanson at his farm. Paul also enjoyed metal scrapping and recycling. He will always be remembered for his willingness to help others, his good-hearted nature, and hearty laugh.

He was united in marriage on June 10, 1978 to Jurine Peterson. They were later divorced.

Paul is survived by his children, Jodi (Kyle) Larson of Troy, ID and Matt (Nicole) Brannan of Kasson, MN; grandchildren Cole, Hannah and Julia Larson and Viola and Zoey Brannan; mother Pauline (Lowell Tvedt); brothers, Gary (Tracy Stephens), Mark Bruno (Jenny) all of Kasson and Dale (Andrea) of Mantorville; step-brother John (Jodie) Tvedt of rural Byron and step-sister Sarah (Eric) Poole of Byron. Paul leaves behind many nieces, nephews, aunts, uncles, cousins and other relatives.

Paul is also survived by his life partner of 24 years, Laurie Cotten; step-daughters Georgina Logan of Rochester and Jesse Logan of Mantorville, and step-grandchildren, Adrian and Jazmin Hollins.

He was preceded in death by his father, Glen Brannan; paternal grandparents, Miles and Frances Brannan; maternal grandparents, Selmer and Julia Boyum; infant brother and step-grandchild, Alexander Hollins.

Funeral services will be held on Monday, January 19, 2015, at 1:00 pm at South Zumbro Lutheran Church, 4830 – 120th Ave SW, Kasson, MN with Pastor Mark Schwartz officiating. Visitation will be at the church one hour prior to the funeral service. There will be no reviewal.

In lieu of flowers, the family prefers memorials.

Blessed be his memory.
Click Here to Leave a Comment
Posted in Obituaries |